Agent Spotlight—Laura Yorke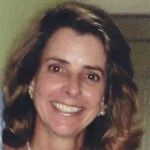 If you've already had a chance to read Your Big Beautiful Book Plan, you know how my coauthor Danielle LaPorte and I feel about agents—we worship them!
Before I introduce you to one of my favorite literary agents (through a lead in of a talented writer who just signed with her), I'll share a small sampling of our many thoughts on the agent topic from YBBBP (just in case you're still not convinced you need one):
"… Unless you've made the news headlines and publishers are approaching you themselves (in which case, congratulations, and we hope what you got famous for didn't involve a jail sentence), then you'll positively need a literary agent. And, even if you are renowned and established—who wants to go it alone?"
"… Initially, you need an agent to help get you get in the door. A big publisher will not look at you without an agent acting as your advocate. They are inundated by requests from… how shall we say… naive, well-intentioned, but inexperienced writers who want to have their book in print. Publishers need agents to vet the material for them." [Hint, this is why I never send a client to an agent before I feel they're ready. The agents I work with see me as someone who likewise vets material for them and I don't want to lose their trust.]
"… If you send a manuscript or a query letter to a publisher on your own, you will end up in what's called The Slush Pile. Which is just what it sounds like: a morass of ignored and sorry proposals that almost never gets touched. To avoid plagiarism suits + reading fees, most major publishers refuse to accept unsolicited manuscripts—a trend exacerbated by 9/11 anthrax mailroom scares."
"… Once you've got an offer from a publisher (or multiple offers!), you need someone who knows how to actually broker a deal, how to read a publishing contract inside and out, and make sure you're getting the best royalties and terms that you can."
"… Again, for anyone seeking a traditional publishing deal: you want, need, must woo an agent."
Now, a real-world example of a lucky/talented new writer…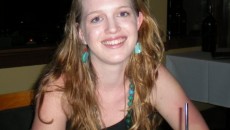 Last summer I met a beautiful memoirist for the first time at one of my Carmel retreats. Caitlin Stevens had a "heck of a story to tell," or so a college professor had told her several years earlier. She'd mesmerized students in his class with several pieces about her mother's descent into schizophrenia while she was still a teen. Despite Caitlin's young age, she trusted this man's opinion enough to start penning her memoir, and found the practice daunting and excruciating, but also healing and uplifting.
Cut to Carmel: Lucky for me, Caitlin had a sense I could help move her project forward, and drove from San Francisco to Carmel filled with excitement (and terror, too, as one might expect). She'd done a lot of writing on this heartbreaking topic, knew she could help others, and was in a hurry to make it happen already. Watching her try not to rush the process reminded me of trying to tell the last kernels of popcorn at the bottom of a hot pan not to POP! (I understood, of course. What creative person hasn't been there?) She'd been living with this book for so long, and had spent so many hours in silence at her computer, that the deep work she'd done at the retreat made her feel as if she was finally at the finish line.
Once back home—within four days, I might add—Caitlin had finished listening to all of the audio downloads (a gift with the retreat), birthed a blog (and soon a website about her memoir), and had already contacted five groups in her niche about speaking for them. (Yes, in case you're wondering, that's part of platform building.) By September of last year, her proposal and sample chapters were done, and she wanted my help getting a top literary agent. That's my favorite thing to do, by the way—connect Carmel gals (whose stories I end up knowing so intimately after all those girl bonding hours) with an agent who can get them SIGNED. It's a high. Doesn't get any better for me, truly. Not even when my agent sells my own books!
There was just one big rub last fall. I was smack-dab in the middle of three huge deadlines at once (which is NOT my norm)—delivering final publishing edits on Closer Than You Think to our publisher, Hampton Roads; writing Your Big Beautiful Book Plan with Danielle LaPorte (+ shooting our video and taping our audios), and launching my new site, BookMama—all while giving back-to-back retreats. In other words, I had to tell Caitlin that she'd have to wait for her customary two-hour retreat follow-up consultation when everything else was launched, which might be a few months. I hated to deliver that news, especially since I felt there was a good chance I could read everything and do a quick polish within a few hours. But I didn't want to give her anything less than my best, and my best was all bested out.
Fortunately, I'd written a blog around that time entitled, What's Your Rush? that calmed Caitlin's nerves. Made her take a breath. And, inspired her to go back with fresh eyes and continue editing her work (putting in over 50 additional hours!) while she waited on me.
As soon as I was able to review her final proposal, I flipped. It was incredible. Riveting. A page-turner. As I raved over the phone, she confided that had we gone out when she thought she was ready months earlier, the project wouldn't be anywhere near as powerful. She saw the perfection in the delay, and the importance of taking the time to get it just right.
Next came pitching Laura: With a quick proposal polish and a bit of a rewrite on Caitlin's query letter, I happily sent it off to Laura Yorke, an agent with the Carol Mann Agency in New York City. Laura and I had been in regular contact through a mutual friend, Matthew Taylor, and I had a hunch she'd get (and love) Caitlin and her book. I wanted to give Laura an exclusive for a few weeks (they appreciate that), and if Laura didn't want to rep the book (or they didn't see eye to eye for some reason), I'd query a handful of other agents in a multiple submission.
As a veteran book editor (who has published many bestselling authors, including Maria Shriver, Mary Tyler Moore, Jodi Picoult, and Marilou Henner…), and a freelance editor of bestselling authors like Henry S. Lodge M.D. and Chris Crowley, former anchor Willow Bay, eminent Harvard psychiatrist George Vaillant, noted researcher and former chief of psychiatry at Mt. Sinai Eric Hollander, and so many others, Laura knows the business. She'd recently sold a memoir for $500,000, which Caitlin obviously appreciated.
Here's why I love Laura and why I was laughing and squealing over the phone with Caitlin (who was doing the same) a few weeks back when Laura said she'd be DELIGHTED to be Caitlin's agent, only to follow up her YES with practical, inspired, and heartfelt editorial notes (a serious plus!):
She's smart: graduated magna cum laude from Duke University.
She has incredible publishing-house experience: Laura began her 25-year career at Simon & Schuster, where she worked as an editor at three different imprints before moving to Putnam. From there she co-founded the Golden Books Adult trade division then moved on to become the editor-at-large of Regan Books/HarperCollins.
She's seen the other side: Laura served as a contributing editor to Reader's Digest and co-authored Why Motor Skills Matter (McGraw-Hill), a book for parents on the relationship between sensory integration and motor development.
She's one of us: As an author, Laura understands how nervous writers are and gives detailed, intelligent feedback, with the touch of a dear friend.
I'm so grateful Laura takes my calls! (To read about how hard-to-reach agents can be, here's a funny post I wrote in 2010, A Literary Agent at My House?, with a recent follow-up postscript). I can't wait to meet Laura next month live and in person when my son and I go to NYC for his spring break. Perhaps you and your book are next? I hope so!
Until next time—keep practicing, keep building up your platform, and for God's sake, keep the faith!
Yours,
Linda
xx
[Cool update/postscript to this blog from agent Laura Yorke: Laura offered to share another story in this vein of patience, about a client of hers named Muffy. Muffy'd previously published two successful books–selling in the 60k range. (That's a lot of books!) But when Laura went to sell her "stunning" memoir, it took her 2 YEARS! Laura and Muffy were talking recently and Laura mentioned that she "couldn't believe it took so long." Muffy said: "But you know, I am grateful because the memoir has just gotten better and better every iteration, and when you sold it to [Globe Pequot, west–who, Laura told me is the PERFECT editor/house for this book!] my editor turned out to be brilliant and has made it all that much stronger." Ahh. More confirmation!]
One response to "Agent Spotlight—Laura Yorke"