Bestselling Collaborations
You know you're distracted when a book you collaborated on for months hits the New York Times, Wall Street Journal, and USA Today bestseller lists and you have no idea until over a month later! Yep. Missed it. The publisher of SUCCESS magazine, Darren Hardy—with whom I had the great pleasure of collaborating on his business bestseller, The Compound Effect—would have told me himself, but he was so busy with his media tour this fall that he just didn't know I didn't know…
The crazy irony here is that the reason I was so preoccupied was that I was crafting what I hoped would prove to be the definitive digital bible on becoming a bestselling author. Your Big Beautiful Book Plan, written with one of my other all-time favorite writers, Danielle LaPorte, is over 400 pages + many hours of audios/videos, and overflowing with every last tip, trick, and hard-won strategy we know for getting a book written, sold for big dollas, and out en masse to the masses. So, I suppose it's Murphy's Lawish that in crafting the most comprehensive title out there on all things chart topping (oh, while also writing and launching my new website, http://BookMama.com), that a book with my paw-prints all over it would sweep the lists and yet remain unnoticed by me. As my valley girl roomie at USC in the eighties used to say: doi.
Around the same time, my proposal client Michael Ellsberg topped Amazon with his new book, The Education of Millionaires (Portfolio Hardcover), & another client Amy Ahlers hit #1 in three categories on Amazon with her new book, Big Fat Lies Women Tell Themselves (New World Library). I'm relieved to say that I was well aware of both feats, especially when Michael called me and I ran into Amy at a publishing conference soon afterward. Phew.
To Darren, Michael, & Amy, three of the most deserving writers I know, BIG book mama love & congrats comin' at ya.
If you wonder what these bestselling authors have in common (that worked)… that's easy to pinpoint. A few of the many things include:
1. They're so PASSIONATE about their topics that they can't help but spread the message naturally and enthusiastically.
2. They choose to remain diligent and excited by the practice of building their platforms—seeing this as a necessary big-picture step to reaching (and helping) readers worldwide.
3. They feel their fear—whatever that may be in the moment—and go full throttle anyway. In other words, they don't buy into their temporary BS (and neither should you).
4. They align with others—collaborate—making their message clearer, their reach wider, their path easier.

The results speak for themselves. Darren's being called the author of "a treasure chest" and "a new bible for the self-improvement space" by famed writers Brian Tracy and David Bach, helping to expand his reach exponentially. Michael's speaking around the world and meeting presidents (literally). Amy now has a lucrative business built around Big Fat Lies—allowing her to be a happy stay-at-home mom to four-year-old little Annabella.
If the mere mention of "platform" makes you want to hurl into your slippers, know that most of my clients bitch about this side of publishing. "I hate it," they say. "I won't do it." "I'd rather stay small." Or, "I'll do it soon; I just don't have time."
Take heart. You can and you will. But you have to drink the Kool-Aid (pretend it's eggnog), and carve out the hours. We've talked about not staying safe before, so you probably know my mantra that there's no safety in poverty. The jewel in your stocking is that there are countless tools for playing a bigger game. Once you understand how simple it can be when you take the necessary steps, you'll breathe easier. That's why I created the Carmel retreats, and Danielle and I gave everything we've got for Your Big Beautiful Book Plan… so that your process is illuminated and your journey is joyous.
And, like anything that's scary, expansion gets infinitely more natural once you get started. And way more fun.
Wishing you big beautiful holidays, and a very bestselling 2012!
Yours,
xx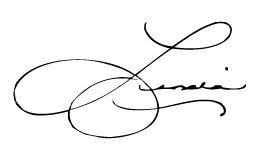 One Response to "Bestselling Collaborations"