Raves + Work with Me

"We call Linda the 'Author Whisperer' because of her seemingly magical ability to uncover the book in a person that wants to be written–often before they've even seen it. Like a midwife, she delivers a writer's core message and brilliance onto the page, in the style agents, editors, and readers are searching for. I have witnessed Linda work her Author-Whisperer magic for years. There are very few people who can do what she does, and we're always elated with her results!"
— Arielle Ford, best-selling author of The Soulmate Secret (HarperOne, 2009)

"Proposal doctor Linda Sivertsen was the best cheerleader a weary author could hope for." —Danielle LaPorte, from the Acknowledgments (GREAT, FULL) section of her book, The Fire Starter Sessions (Crown Archetype, April, 2012)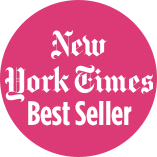 "To my writing muse and collaborator, Linda Sivertsen, who helped pull out the stories and references from my past and give my process order and coherence." — Darren Hardy, publisher of SUCCESS magazine, from the Acknowledgments section of his book, The Compound Effect (Vanguard Press, Nov. 2011). New York Times, Wall Street Journal, and USA Today bestseller

"I, like Linda, craft book proposals for others (as well as author my own titles). When I'm too close to my work, I call Linda. In a few short hours with my latest proposal, she zeroed in and suggested edits/additions that radically upped my game. Within days, I'd signed with one of the biggest agents in the industry. Days later, I had a six-figure deal with Penguin's Portfolio imprint, one of the top business imprints in the country. These results were astonishing to me. I couldn't be more thrilled or appreciative to have Linda (with her quick instincts, generous heart, and big talent) in my tribe." — Michael Ellsberg, Forbes.com columnist, and author of The Education of Millionaires: It's Not What You Think and It's Not Too Late (Portfolio/Penguin, 2011)

"To Author Whisperer, Linda Sivertsen your magical ability to reorganize words and sentences is always amazing. Thank you for always being there for me." — Arielle Ford, from the Acknowledgments section of her latest bestselling book, Wabi Sabi Love (HarperOne, Jan. 2012)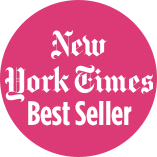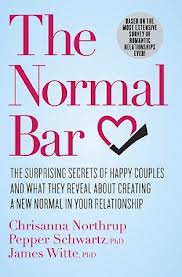 "Dear Linda. Thank you so much for your insightful editing of my proposal. Please have anyone call me about your services. I will hands-down rave about you! Who would have thought that adding, deleting, and moving around sentences would make such a big difference? The expertise you brought to the table was incredible! The advice you gave me, honest and invaluable. I've met so many first-time and established authors who think their work is ready to be shown when it's not. Hiring an expert and top-notch editor is a very small investment in the big picture. If an author isn't willing to make the investment in their writing, why should an agent or publishing house?" — Chrisanna Northrup, author, The Normal Bar: Where Does Your Relationship Fall? (Feb. 5, 2013)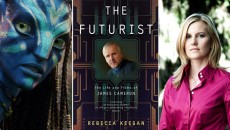 "Linda Sivertsen always gives me such great ideas!"
Rebecca Keegan, Los Angeles Times film writer & regular contributor to Time magazine, Cosmo, and Vanity Fair online, and author of The Futurist: The Life and Films of James Cameron (Crown, 2010)

 "Linda Sivertsen—my guru and mentor extraordinaire. I have only the universe to thank for getting us together in Carmel, and the rest is history. Your friendship, guidance, and mad writing skills, along with the blueprints on how to write a winning book proposal, were the defining moments for this project. You are an incredible support to writers everywhere and one of the finest women I know."
— Julie Colvin, author of A Cure for Emma (Norlights Press, June, 2011)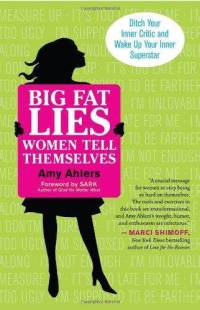 "To Linda Sivertsen, the book proposal coach filled with love and light, thank you for your words and advice and for pushing me to dig deep."
— Amy Ahlers, from the Acknowledgments section of her book, Big Fat Lies Women Tell Themselves (New World Library, 2011)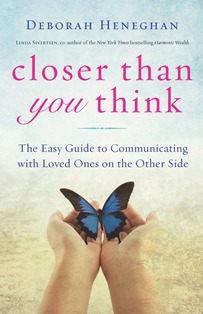 — Deborah Heneghan, Closer Than You Think: The Easy Guide to Communicating with Loved Ones on the Other Side, with Linda Sivertsen (Conari Press, April 2012). From the pages of her book: "I had no idea what to write about, but I took Linda's book proposal course and then traveled to her mystical moun­tain writing retreat where, while talking about my sister, she not only 'saw' this book before I did and outlined it for me—but she helped me sell it and is now my coauthor!"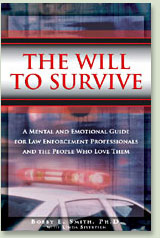 "Linda heard me speak in front of a room full of cops, told me about the book she envisioned me writing, and then wrote my proposal, called a publisher and got me a publishing deal. Oh, yeah—then she cranked out my book in 12 weeks! All I can say is that I loved every minute of it, and can't wait to work with her again!"
— Bobby Smith Ph.D, with Linda Sivertsen The Will to Survive: A Mental & Emotional Guide for Law Enforcement Professionals and the People Who Love Them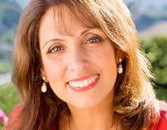 "I've known Linda for over a decade, and she's always at the top of my list when people ask me for a recommendation of writers. And, she's a fabulous woman!"
— Marci Shimoff, NY Times bestselling author, Love for No Reason, and Happy for No Reason (Free Press), and featured teacher in The Secret


"Linda Sivertsen, you're the best book proposal writer/coach ever! As a bestselling author and legal expert on
CNBC
, you'd think this proposal stuff would be easy for me. But it can feel way more difficult than law school or taking the bar! You came in and immediately knew what to do with my proposal—moving things around, rewriting sections, and envisioning a bigger vision for this book than even I imagined. I'm so grateful. I've been searching for you for a very, very long time!"
— Alexis Martin Neely, America's Personal Family Lawyer and

CEO

of The Family Wealth Planning Institute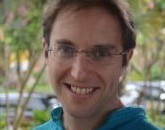 "Linda, I'm midway through the Steve Jobs bio you referenced on your blog, and for all his brilliance, one thing I haven't heard him talk about yet is how important it is to surround yourself with people who love you, believe in your vision, and will go to the mat for your dreams. I've felt blessed and lucky for every moment of our time together, and I see how you've cultivated a uniquely radiant way of loving your clients' book babies into being. I think the project we're working on together is as close as a man can come to giving birth. Thanks for being my midwife!" —Matthew Taylor, Memoirist [currently interviewing agents] 
For a shit-ton more testimonials, click here…
Change is in the air at Book Mama—how I now work with clients…
All of my clients have the same ache:
To break in. To get read. To know that their message matters. Helping them, helping you, is my life's work. It begins with a book plan. The fastest, and least expensive way to work with me and get that plan = order
Your Big Beautiful Book Plan
, a comprehensive guide to writing a proposal I co-wrote with bestselling author
Danielle LaPorte
. From refining your idea to crafting a detailed marketing strategy, it's all there. And it's written with love.
Price: $150
(Free to all Carmel retreat participants.)
Aside from purchasing Your Big Beautiful Book Plan, the ONLY WAY TO WORK WITH ME NOW IS in Carmel, live and in person at one of my retreats. Or, in Lake Arrowhead, if you've already attended a Carmel retreat. (It used to be ladies only, but I'm seriously considering adding a retreat for the fellas. Sign up on the waiting list for my All-Dude writing retreats here.)
I have LOVED being a ghostwriter, and have felt honored beyond words to consult with so many writers around the world. But as my Carmel "grads" increase in number, my life has become so full with this amazing family of women and I want to be more available for them + future retreaters. For editing when they need it, agent connecting when they're ready, and navigating the many phases of publishing and marketing when they've landed their book deals. Plus, nurturing our friendships! It's all so exciting; making time for these women, who've taken up permanent residency in my heart and expanded my life in countless ways, is my priority. That, and finally taking more time to devote to my own writing, which has been on the back burner for many years.
Not to mention, in-person creative jamming in Carmel is just a way more effective way for me to work with people! There's nothing I've yet found to top the energy, fun, and brain-trust-immersion that takes place in this mystical environment. There's no better way for me to get to know you, delve into your work, and brainstorm your possibiities. Being together and sharing so much for days on end takes my work to a deeper level energetically, emotionally, and intellectually. I may even have a dream about your project on our first day (I'm kooky like that) and tap into things I wouldn't normally be able to see, because we're sitting side by side. I love finding the bridges to your life and story that have perhaps escaped you because you were too close. There's a quickening process that happens in person that doesn't have the same juice over the phone or via Skype.
And then there's this enchanted location. Carmel is where it's at for me. It's where I like to hang out. I'm in good company. It's known worldwide for its natural scenery and rich artistic history—which is why it drew sensitive, talented residents like Jack London, Mary Austin, Upton Sinclair, and Ansel Adams. I thrive on tapping into that. In 1914 the Mercury Herald wrote, "… a fever of activity seems to have seized the community and each newcomer is immediately inoculated and begins with great enthusiasm to do something… with plays, studios and studies."
It's hard to put it into words how true that statement is, and how the same still holds true today. If you get a chance, have a look at the testimonials from past retreat participants! Carmel was our home away from home growing up, and I spent many happy summers and holidays playing in the waves, driving its rocky shores, strolling its quaint streets, and spellbound by its beauty. I'm so grateful that I can share our immense love for this place and its vast artistic legacy with you.

Price: $8,000 (will soon go up to $10,000)
Includes:
ALL

meals and snacks prepared just for you, by our incredible chef.
Gorgeous, cozy living quarters
Night & day coaching + brainstorming + quiet time to write.
You'll also receive free download of Your Big Beautiful Book Plan, a comprehensive book plan playbook I co-authored with Danielle LaPorte. (If you've already purchased the program, I don't give refunds, but am

HAPPY

to send you another copy to give as a gift to a writer or soon-to-be writer in your life.) This book will be your reference every step of the way, with all the components and strategies of an A-list book plan that'll get your proposal to the top of the pile.
After the retreat, you also receive a two hour brainstorming and editing session, just you and me, for any final finessing your book plan needs. Plus, and this is hard to put into words, we become like family and I help you whenever I can… just because.  
Want to learn more about Carmel? Click here for deets and shining praise.