Client Midwifery–In Their Own Words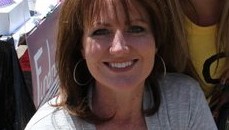 "I have so much to say about how fabulous Linda Sivertsen is, what she's done to make my book a reality, and the simplicity of her book proposal program. I could go on and on about my beautiful experience! I had an idea for a book, but no clue where to start. With five kids, and living with MS, I was overwhelmed. Some days I couldn't even get out of bed. Since a Carmel retreat wasn't possible, Linda read and edited my samples, brainstormed great ideas with me via phone, and sent me Your Big Beautiful Book Plan. (YBBBP is an incredible digital course Linda co-created with bestselling author Danielle LaPorte.) I listened to all of the audios, poured over the accompanying examples, and followed the steps. It was so easy! Believe me, if I can do this you can too. When my proposal was done, Linda connected me with a freelance editor to make it even stronger. Next, she put her polish on the whole thing, and introduced me to a top literary agent. Finally, Linda held my heart in hers as my work went out to publishers and I got my first book deal! I am so grateful for Linda's ongoing love and support. She's become a dear, protective friend I cherish. Just follow every step that Linda suggests and you too will see the dream of your published book realized." —Julie Jensen, The Essence of a Mother, Globe Pequot, 2014
For the most recent client book deals + praise, click here and here…

"Linda's guidance and editing made all the difference for my latest proposal. She got me over the hump from idea to finished product, and the final book still has her brilliant influence on its pages."
— Laura Berman Fortgang, author of The Little Book of Meaning (Tarcher, 2009)

"To Linda Sivertsen for making me a better writer, again." — Alison A. Armstrong (in the acknowledgment section of her second book, Making Sense of Men: A Women's Guide to a Lifetime of Love, Care and Attention from All Men, 2008).



"Fearless Living, the book, would not have been born without Linda Sivertsen's loving guidance, thoughtful critiques and inspired writing. She believed in me before any words were ever written and her heart is interwoven throughout each page. I couldn't have done it without her."
— Rhonda Britten, Author of Fearless Living (Dutton, 2001)
The proposal for Fearless Living sold for 6-figures after a 4-day bidding war, and was then published in 12 languages. The book helped kick start Rhonda's Emmy-award-winning television career, and 3 more bestsellers with Dutton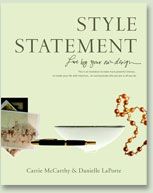 "Linda's book proposal tips were the most clear and concise advice I found amidst the sea of pitching how-to's. She helped us craft a proposal that landed us with one of the most powerful literary agents in the business."
— Danielle LaPorte,  co-author of Style Statement (Little Brown, 2008)

… from the Acknowledgment page of Do I Look Fat in This?:
"Today, I am grateful for Linda Sivertsen, my right arm in creating this book. Her editorial guidance, insightful comments, brainstorming, and interviewing support made a good book great."
— Rhonda Britten (Dutton, 2006)

…from the Acknowledgement page of The Language of Miracles: A Celebrated Psychic Teaches You to Talk to Animals:
"I'd like to thank one of my best friends, author and editor Linda Sivertsen, who lay on her couch with her red pen in hand and her wonderful dogs at her feet. Linda laughed and cried in all the right places and patiently plowed through passages that needed her wise nips and tucks. She also lost her most precious dog in the midst of thie editing. Linda, Brodie's spirit lives on through this book."
— Amelia Kinkade, The Language of Miracles: A Celebrated Psychic Teaches You To Talk To Animals (New World Library, 2006)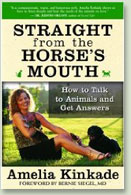 "Linda has hawk eyes! She is the sharpest editor I've ever seen. Linda's changes were so astute, two weeks after she edited my material, I signed a contract with a prestigious New York literary agency. Since that time, whenever I need guidance on designing my website, outlining a speech, or brainstorming and/or editing for my latest book, Linda is the first person I call. She's not only lightning fast in her brilliance, but has the most integrity of anyone I know. Linda Sivertsen is a Godsend!"
— Amelia Kinkade, Straight From the Horse's Mouth: How to Talk to Animals and Get Answers (Crown/Random House, 2001)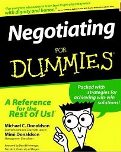 Even though I'm a best-selling author, I hate the process of writing. It is so lonely. No amount of expensive writing toys, public declarations of commitment or self-recrimination and shaming could make me write another book. Then I started working with Linda–a gift from God. With her, I am so stimulated, that the words flow from my mouth and she works her magic, and voilà! I've got beautiful text! The world's most successful people are magnetized to her for a very simple reason: Linda brings out the best in everyone she touches."
— Mimi Donaldson, best-selling author of Negotiating for Dummies

"I was completely overwhelmed with the whole book proposal process, and hired Linda to do some consulting and light editing for me after reading an article she wrote for a magazine. She broke it down into easy steps and gave me deadlines. After only a few hours over the phone, I knew that hiring Linda was the best investment I had ever made in myself! If not for her coaching, I'd probably still be sifting through the mounds of instructions on 'how' to write a book proposal."
— Sandy Grason, Managing Editor of Nurturing Magazine, and author of Journalution: Journaling to Awaken Your Inner Voice, Heal Your Life and Manifest Your Dreams (New World Library, 2005)

"Linda Sivertsen is a champion for writers! Thankfully I hired her to review the finished manuscript for The Street Kid's Guide to Having It All just before my publisher went to print. She suggested important changes that made the book much stronger, including finding a detail that could have been a legal nightmare. Linda's got GREAT energy, GREAT intuition, GREAT heart, GREAT knowledge of publishing, and she's fast!"
— John Assaraf, Author of The Street Kid's Guide series (Longstreet Press, 2003)
NY Times bestseller. As one of the stars/lead experts of the hit cult film, The Secret, John has been a favorite guest on both Larry King and Ellen.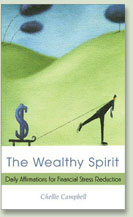 "Linda, I can't thank you enough for the brilliant help and support you gave me on my book proposal. Your editing skills are superb and you offered great advice for changes that improved my proposal immensely. It had been languishing at publisher after publisher, but after the improvements you suggested, it sold right away. You are a gifted wise one."
— Chellie Campbell, The Wealthy Spirit: Daily Affirmations for Financial Stress Reduction, (Sourcebooks, 2002) and From Zero to Zillionaire, (Sourcebooks, 2006)

"Linda Sivertsen is a blast to work with! Not only did we laugh all of the time, but after my proposal was finished, she walked me right into an incredible agent, who wanted to sign on September on 11, 2001 of all days…when much of the country wasn't even doing business. I had a publishing deal almost immediately thereafter, which Linda also helped choreograph. I highly recommend her work!"
— Nicholas C. Newmont, author of Newmerology: From Sex to Stocks, It's All in the Numbers, (Jodere Publishing, 2003)

"I engaged Linda to help me write a proposal for a new book. I found her to be a true pro and a gifted writer. Anyone seeking to work with one of 'the best' needs to connect with her."
— Robin Sharma, best-selling author of five books, including The Monk Who Sold His Ferrari (Harper Collins, 1999)

"Linda Sivertsen has a keen insight and a talent for detail that has been invaluable to me in marketing my first book, Sleep Talk . I consider Linda's advice to be an outstanding bargain and eagerly recommend that new authors talk to Linda and heed her wonderfully helpful advice!"
— Lois Y. Haddad, R.N., author of Sleep Talk: A Breakthrough Technique for Helping Your Child Cope With Stress and Thrive Through Difficult Transitions (Contemporary Books, 1999)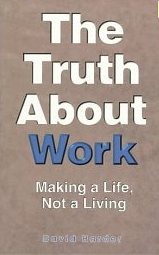 "As the author of The Truth About Work, many newspaper and magazine articles as well as the primary writer for The WorkShow radio program, I have worked with many editors. Quite simply, Linda Sivertsen is the most gifted editor I've ever encountered. She is also a great teacher. Great teachers inspire their students to become greater versions of themselves. These souls rely on a wide variety of gifts in order to do this. Linda uses strong analytical skills, smart writing, outrageous humor and kindness to produce wonderful results in her clients (from books to website text to corporate brochures). I will never tire of collaborating with Linda Sivertsen."
— David Harder, radio host & author of The Truth About Work & God's Work
"We brought Linda in to write text for a TV pilot I was producing, and her instincts were astonishing. We couldn't believe that she hadn't been in TV her whole career. We used Linda's eye for detail in everything–from text to film editing. Her writing was totally inspired, and she gave us all a creative jolt–a rush of enthusiasm. Collaboration with Linda is 100x better than working on your own. She inspired me more than anyone has in over a decade."
— Elizabeth Lough, Longtime segment producer for Oprah, Extra, Disney & Discovery
"Linda's work is like getting a splash of fresh water on a dirty windshield."
— Peter Mellen, best-selling author of three art books
"I am a writing teacher who needed to write a writing book, or so my clients told me, but it was never a reality for me until I met Linda. She made it easy to say yes to myself. She makes it easy to say yes to everything. Linda gives to me what I give to my clients. It is a great gift when someone comes along and offers to hold the space and then delivers more than they promised. With Linda, I feel that I can lean back and know that she will catch me if I fall. That's her legacy. I am only one of many clients who feel held, taken care of, acknowledged, appreciated and cheered on by this profoundly intelligent and big-hearted soul."
— Bruce Gelfand, award-winning playwright and poet, novelist, screenwriter and writing coach.
Bruce has been a contributor and script doctor on Academy-Award and Emmy-winning projects.
"'I'm never going to stop working with Linda Sivertsen.' This is what I say to myself each time I leave Linda's office. I drive away singing–no kidding–feeling like I've just written five books! Even when I show up in a funky mood, I leave feeling like I can do anything. Linda is my writing vitamin pill and I am so grateful that I was smart enough to listen to my friend and hire her."
—Barbara Deutsch, author of Open Up or Shut Up (AuthorHouse, 2011)
Entertainment & business consultant
"Linda Sivertsen is the most thorough editor I've ever hired. She is the best."
— Eric Truehart, screenwriter
"Linda Sivertsen is definitely one of the treasures in this world. Buried or not. Working with her is like working with your self on the best day; it's pure energy. She has no problem cutting straight to the chase and making it all seem possible. Then you are given the honesty and expertise that only she can combine. I am blessed to have her destiny connected to my project!"
—Guru Singh, author of Buried Treasure, a novel; proposal in finishing stages
"Linda Sivertsen's depth of knowledge about publishing and what it takes to develop and present a salable book proposal are surpassed only by her enthusiasm and skill in sharing what she knows. In a very short time, I went from being someone who had only dreamed of someday writing a book to feeling confident in this new arena (lawyers hate being beginners). Both generous and intelligent in her critical analysis of material and ideas, Linda helped me transform a good book idea into something I am extremely proud of."
— Linda L. Northrup, attorney