Ever feel caught in the Distraction Vortex?
What if you could have the time to do everything on your to-do list, and STILL enjoy the things you want to do, see the people who matter most, and do so without compromising your health, your money, or your relationships?
Yes, we all have the same 24 hours in a day. But there are people who seem to have more—as if they know a secret to Bending Time. Ever wonder how do they do it? We assure you; even if your life is a total mess, you can change lifelong patterns and find time in ways you never thought possible. There are rules and laws that govern this, and they can be learned, by anyone.
Welcome, you Makers. Dreamers. Doers. Fly-by-your-Seaters! Calling all future Time Benders and believers in Magic. In a galaxy of 100 billion stars, wrangling our schedules should be easy, right? I can't wait to share a new 8-week course my TIME DEBT co-author, Bronwyn Saglimbeni, and I have created for you so you can get into FLOW—now—without having to wait for the book to hit stores (in 2019). Because you need relief. A fun way out. A tribe. As recovering Time Debtors, we know how complicated breaking free of this insidious "disease of our era" is to navigate on your own.
Time Debt. You're familiar with financial debt: wanting Something for Nothing. (You don't have the money, but you don't want to wait and buy it anyway!) The real definition of Time Debting is that TOMORROW will pay for TODAY. But the truth is that today needs to set you up to pay for tomorrow.
Think about it. If you're debting with time, you're robbing tomorrow's health for today. You're robbing tomorrow's relationships for today. You're quite literally stealing your own serenity. Get quiet and tune into your heart right now. Is it possible you're borrowing more today than you can really afford?
The coolest thing about time is that when you learn how to honor it and your place within it, it leads you right into the heart of the life you long for and deserve.
Get off the hamster wheel. Break free from the distraction vortex. Reconnect to your life. Our 8-week course: Time Debt: Reclaim Your Life, Live in Flow—bending time in the age of distraction—starts next week, Thursday, April 26th! Here's all you need to know, including details on early-bird pricing.
Your Project(s) is calling and your Time-Bending tribe awaits your arrival. I believe this is the most important, life-changing, and celebratory work I've ever done. Bronwyn feels the same. We can't wait for you to see the TimeDebt site we've created and get started working this magical course together.
The clock is ticking. Make time flow in your favor.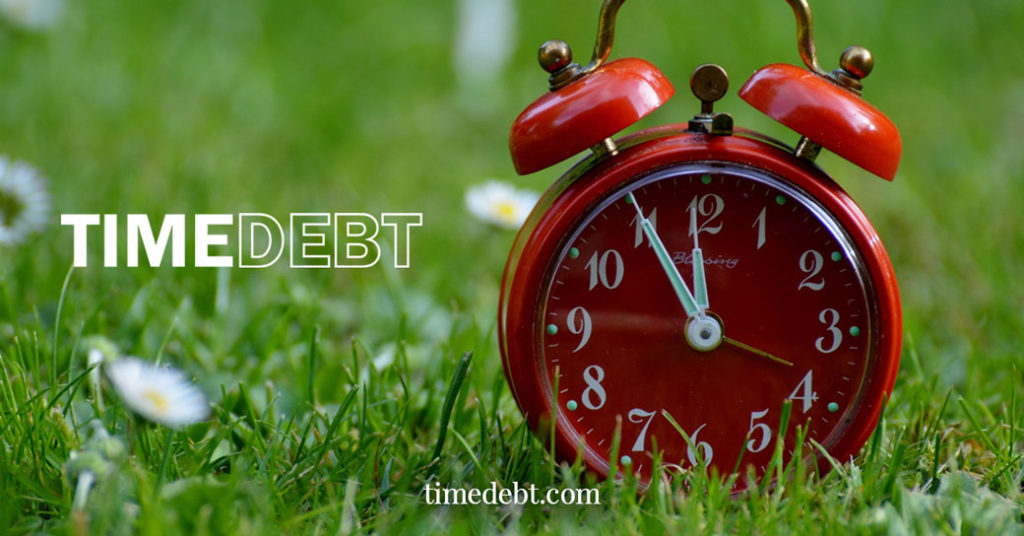 Linda
xx
P.S. Want to share your time struggles or time hacks with us? As always, the conversation starts over
on my Facebook page.