Hey hey, ya'll!
I've missed you! Just returned from hosting an amazing group of gals at one of my Carmel writing retreats, and I've also slowed down a bit this summer to horse around with these hoodlums. (We got our third boy–the one on the right–in February and, thankfully, he fits right in… despite his favorite pastime of biting anyone within reach.) But I've been so excited to finally share this episode of the Beautiful Writers Podcast with you! (Once a month can't come fast enough when you get to chat with these literary superstars!)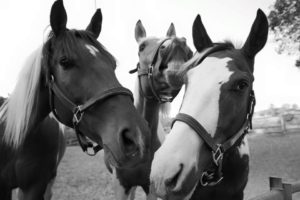 My fabulous co-host for this one is Dani Shapiro, who was a guest on our show late last year. Dani's the author of Still Writing, plus five incredible novels and the best-selling memoirs Slow Motion and Devotion. We're as excited as little kids to bring you the legendary Ms. Terry McMillan, who is on tour for her 8th novel, I Almost Forgot About You, published by Crown, and getting raves from the New York Times Book Review, The Los Angeles Times, and O magazine, to name a few.
Terry is the #1 New York Times bestselling author of Waiting to Exhale, How Stella Got Her Groove Back, A Day Late and a Dollar Short, and The Interruption of Everything and the editor of Breaking Ice: An Anthology of Contemporary African-American Fiction. And, like Dani, Terry has taught for years as a professor, so the two of them had a chance to talk shop and craft. Four of Terry's novels have been made into movies with stars—like Whitney Houston, Angela Bassett, and Whoopi Goldberg—playing what Terry's best known for—characters full of wit and rich with friendship. (Oh, and great sex scenes, but we'll get into that later.)
Please join us for this ridiculously fun interview (where they each tell MAGICAL stories about how they were first published… which will give you so much hope for your projects, I promise!) There will be some adult language, so if you've got kids within earshot, you might want to wait. The three of us will be here when you're ready, slightly rebellious and always grateful—digging deep, and going for the light.
Listen in:

One more thing: Android lovers, rejoice! You can now catch the Beautiful Writers Podcast on Stitcher Radio.
Big love,
Linda
xx
P.S. If you subscribe to the Beautiful Writers Podcast in iTunes or Stitcher, you'll never miss an episode!
P.S.S. I still have a spot or two open for my September 19th retreat… the last before a rate increase (my retreat expenses are up, and it's been nearly 5 years at this rate). So if it's time to give your book the B12 shot it needs, fill out this form and let's chat:). xx http://bookmama.com/retreats/retreat-registration/