Today is a celebration day at the Beautiful Writers Podcast, our first-ever "Best Of"episode! Yesterday was my birthday, and we're sneaking up on the two-year birthday of the podcast this fall. Since it's still summertime and I'm feeling reflective and especially grateful to have the time and ability to even do this podcast when so many people are stuck in survival mode, I want today's episode to be special. Really fun. As you'll hear me say, it wasn't that many years ago that I was in my own kind of survival mode and it takes time, patience, and a lot of good folks to see you through to the other side.
On that note, have you sent your love, prayers, and/or cash to the Houston relief efforts yet? Brené Brown, who Danielle LaPorte and I interviewed last year, lives in Houston and reminds us to donate to whatever organization we support that's helping people (or animals!) on the ground. And, to remember them six months from now when depression can set in, adrenaline is depleted, and the world has moved on. I donated through the Houston SPCA and Glennon Doyle Melton's Together Rising by texting TR4TEXAS to the numbers 41444. They send you a prompt for your tax deductible donation. It's so easy.
Okay! Back to this episode!
If you want to be a published writer or career author, maybe you've noticed that the blank page can be a real A-hole. And the book industry no less intimidating, right?
That's why I had a blast this past week pulling 80 minutes of "Best-Of" snippets of interviews. These brilliant, big-hearted, bestselling authors—people like Elizabeth Gilbert, Glennon Doyle Melton, Seth Godin, Brené Brown, Martha Beck, Anne Lamott, Steven Pressfield, Dani Shapiro, Terry McMillan, and so many others—have combined book sales in the hundreds of millions and know JUST what to say to bring INSTANT relief and ah-has!, no matter where you are in your life or creative process.
For me in my career, nothing (except maybe my Carmel retreats) has been more fun to create or flowed more easily than this show. I figured something special was happening here, but the fact that you, our listeners, have now listened/downloaded these over 400,000 times–putting us in the top 5% of all podcasts of all categories–feels surreal and goosebumply. I can't tell you how tempting it was to turn this into a 3-hour episode by including EVERY one of our 26 interviewees. But rather than short change them (and you!) with snippets too quick to get inside of, I've broken the audios up into Part I and Part II (which is coming soon).
Part I starts off with gut laughs, as we discuss the age-old question: "Sleep or Sex?" before segueing into Coaxing the Muse + Prayer (although my fiancé says I got it backward: "Don't most people pray for sex?" he said. Goober).
Next, we'll delve into Creative Habits and then we're off (some might say off the rails). No topic is taboo. Subjects include: Grandiosity; envy + jealousy; how dictation makes writing faster; different kinds of editors; blogging; first agents + book deals; platform building; public speaking fails; Oprah magic; how HARD it is to write a book; haters & disbelievers (and what to do when the hater is YOU); taking on a major religion (and you thought chapter outlines were hard); tossing hundreds of pages into the trash; book-to-movie deals; how Hollywood is a "horrible place filled with horrible people" (lol!); a giddy jaunt into the hilarity of the perfectly placed SWEAR word (or twelve); an agent/client love connection that will leave you feeling all kinds of warm and fuzzy, and a vision for the future that will make you less neurotic and murderous. Phew, right?
If you've ever wished you could sit down and ask your favorite authors how they do it—how they REALLY pull it off day after day, year after year, book after book—these snippets may cause you to fall in love. They're survivors. Thrivers. Proselytizers. And their religion is kindness. They've faced incredible hardship and more rejection than a family of rats in a restaurant. Yet, they're still standing. Still laughing. Still giving. Still writing.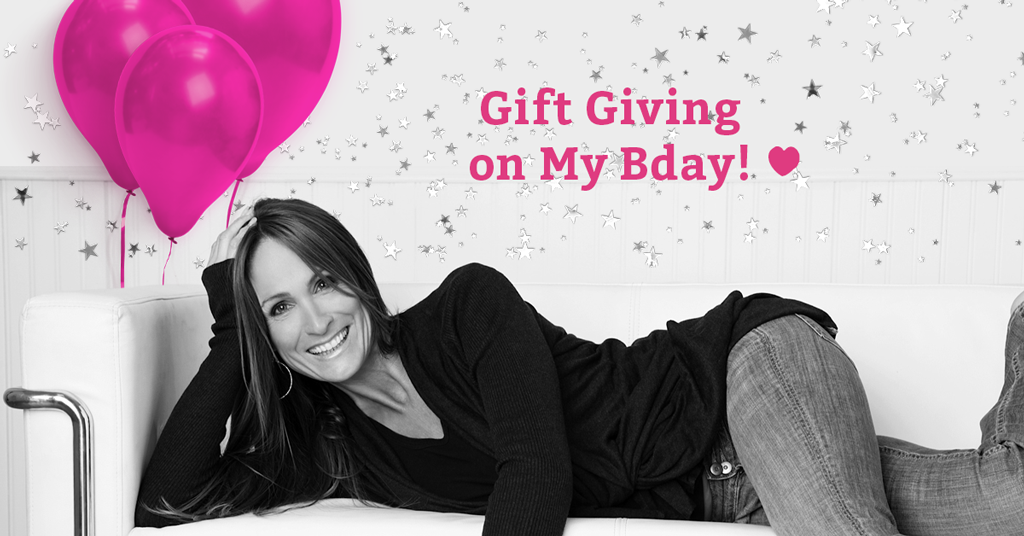 That's all. I love you. Thank you for being here. Oh, wait! Some of you know that my sister, Carol Allen, is one of the most popular Vedic Astrologers + relationship coaches in this country (please contact her through her site, not through me). And, in the Vedic tradition, you're supposed to GIVE gifts on your birthday. With that spirit, I've created a free Writer's Gift Pack, and you can grab yours here! You will get:
My Book Proposal Checklist/Template
NEW audio: "17 1/2 Ways to Build Your Platform" with myself and creative cohort (+ best-selling author) Samantha Bennett
"The Power of Weaving a New Story" audio with bestselling author Katherine Woodward Thomas
Let's get this birthday party started. I'm so happy you're here! Listen now. And, P.S.: Once you've listened, let us know what guest or snippet makes you feel like celebrating over on my Facebook page. xo