500 million books sold. 38 languages. 14 #1 New York Times bestsellers. How is that possible? My guest co-host, Robert McKee, and I couldn't wait to get the inside scoop on a bestselling career that has spanned fifty years and been compared to the Beatles. Welcome to the epic world of Dean Koontz, who is totally delightful and slightly worrisome, in a crawl inside your brain and lays eggs kind of way. (Wait. Don't repeat that! In reality, what struck me as most odd is that he's not at all creepy.) Dean's new thriller, THE WHISPERING ROOM, drops TODAY and will leave you breathless. You might have to sleep with the lights on for a while, but you'll beg for the next book in this series just the same because our protagonist, Jane Hawk, is that addictive.
She's my shero. A rogue FBI agent on a mission to save her son, Jane is intuitive and fearless and perfectly on time with the times—putting the fear of God into abusive men everywhere. If only we could bring her to flesh-and-blood life. And then clone her on every street corner.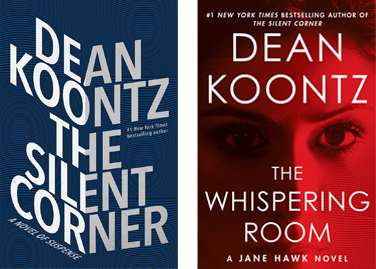 In this episode, you'll learn the difference between suspense and mystery; how to "let the character be the character"; how to make the fictional world more real—to the point of being swept away by it; what readers are looking for in the first two paragraphs of a book to make them buy; the three things setting (or nature) must accomplish; why reaction is more important than action; how worrying about paying the rent discourages a lot of artists + and the mindset you must have to break through. Of course, there's so much more—including a civilized disagreement about the existence of the muse and a little Hollywood bashing.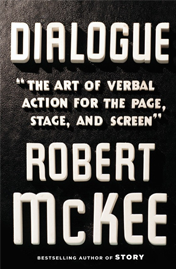 I feel so blessed the legendary Robert McKee has come back. Imagine, these two experts talking shop about Setting and Suspense and Opening Hooks and Dialogue and so much more. Speaking of dialogue, Robert's latest book, DIALOGUE: The Art of Verbal Action for the Page, Stage, and Screen will floor you with how much there is to know about the act of talking. Who knew?! Fortunately, McKee does. The details are so detailed I thought about quitting writing to find a day job until I remembered I'm too old for that and took wild amounts of notes instead.
The show, as they say, must go on. So take a listen. You'll see why the writers of Pixar (creators of TOY STORY and FINDING NEMO), consider McKee's STORY seminar a rite of passage. And how alumni to his courses have earned 200 Oscar nominations (with 60 wins) and 1,000 Emmy noms (with 200 wins).
As for Dean and this thriller genre. If you're tempted to think it's not for you because you hightail it out of the room when the 10 o'clock news starts as if a quake just hit, and watch Abraham Hicks videos on replay in a desperate attempt to trust in a benevolent Universe, I feel ya. Same, same.
But with Koontz and McKee as our guides, we just might find a whole lotta heart and sanity in the story. Even after the sun goes down.
I'm so glad you're here. You can subscribe to the Beautiful Writers Podcast on iTunes so you never miss an episode. And, as always, I'd love to hear your thoughts on the episode over on Facebook.
Yours,
Linda xx
Next up for the Holidays, join me as I interview Gabrielle Bernstein about her #1 NYT bestselling career + her upcoming book, JUDGMENT DETOX. Not that I'm judgemental or anything, but if I were, I'm thinking this would be the time of year to work on it. (Smiley.) Subscribe here so you're the first to know when it posts. For more info, go to: www.beautifulwriterspodcast.com.