If you've ever wondered what it's like to attend one of my writing retreats in Carmel—and wondered if signing up was right for you—allow me to share part of a blog from past retreater, Kelly Noonan. (She's the one in the white pants, second from the right, with a few of her besties on a boat… obviously not writing in Carmel at the time, but having big fun nonetheless.)
I have a few spots left for June (the 6th and 27th) in stunning Carmel. Here's a quickie form to fill out if you'd like to chat about joining us.
Kelly has traded blogging time as of late for writing, producing, and directing a groundbreaking documentary she was developing at her recent second retreat earlier this year. It's called HEAL, starring Dr. Bernie Siegel, Deepak Chopra, Marianne Williamson, and so many others–more on that soon. (I was elated, by the way, to introduce Kel and the good doc–Bernie's a beloved pediatric surgeon and the bestselling author of Love, Medicine, and Miracles. Opening up my Rolodex is too much fun for me at my retreats.)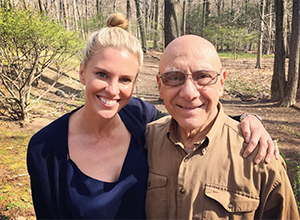 Here's Kelly's experience, followed by several other recent testimonials. #Grateful
I used to pride myself in being just one of the guys. I was one of three girls playing AYSO soccer at the age of 5; I played on an all boys tee-ball team when I was 8; could throw a spiral by the age of 10; started surfing and skateboarding at 14; snowboarding at 15; and throwing caps with the best of them my junior year in high school (sorry mom). Boys were cooler, less dramatic, and more attractive. My theory was confirmed when I went away to Berkeley and joined Pi Beta Phi. I justified the decision at the time because the girls in the house were the coolest, least dramatic and most grounded on sorority row. Or so I thought. After a year of living in a house of hormones, I was done. Not that these girls weren't (and aren't still) awesome and brilliant, but maybe I just wasn't used to fast female connection…
Did I mention I love sports? I spent half of my 20s dating a gambler. On any given Sunday, you would find us posted up in a sports bar with his picks and parlays displayed in front of us on his trusty yellow legal pad. I learned the ins and outs of football and loved the thrill a little bet brought to every game.
At the age of 26 I broke up with the gambler (… a whole 'nother crazy blog post about chemistry and addiction…) and moved back to LA to pursue my dream of acting. Many of the girls I found myself sitting next to in various acting classes/audition rooms tended to be (in my judgmental eyes) hugely insecure and annoyingly self absorbed. So, I continued to float in my comfort zone with the guys and a few best girlfriends, most of whom I had known since elementary school. That is, up until last December. I woke up one chilly winter morning and realized my soul was craving authentic expression and space to just be. And by "being" I meant creating something on my own terms. Not a casting director's or screenwriter's. So upon the recommendation of a very powerful life coach (Andrea Quinn) I signed up for Linda Sivertsen's BookMama writers retreat in Carmel. Was I a writer? Not officially, but I had always loved storytelling and maybe I would be inspired to write something overlooking the ocean from our cabin in the woods. I just needed to carve out some "me time," and if paying a hefty price to ensure I did so was the answer, than so be it.
That hefty price turned out to be worth its weight in gold. What happened that week in Carmel was simply profound. My whole perspective shifted when I realized how powerful women can be when they come together to support each other in purpose and creativity. I had been missing out on this delicious field of energy that inspires, supports, encourages and loves! We laughed, we cried, and we listened as each of us shed our masks and expressed our deepest fears and desires. We were total strangers from all over the globe, yet we felt extremely connected because of nothing more than the fact that we were all women seeking authentic creative expression. It was awesome.
I still love dudes. I am with an amazing one right now and hope to be for many years to come. I still love watching and betting on football. But I now look at the women in my life as my soul sisters. I see the beauty, courage, and brilliance in every woman I meet. I relate and connect rather than judge from afar. And I've learned that as much as I love my man, I still need my close girlfriends to laugh and cry with, and lovingly push each other to become our most powerful, authentic selves. I finally learned what men have known for centuries. Girls rule. —Kelly Noonan
Holy smokes, I loves me my Kel Kel. Writers rule!
These gals—below, some of whom you may have seen here before—are also fiercely committed to their creative goals, and have become treasured friends. I just may have the coolest job anywhere. What isn't debatable is that being able to help them–and you–have an easier and more fulfilling artistic path is a sacred, sacred honor.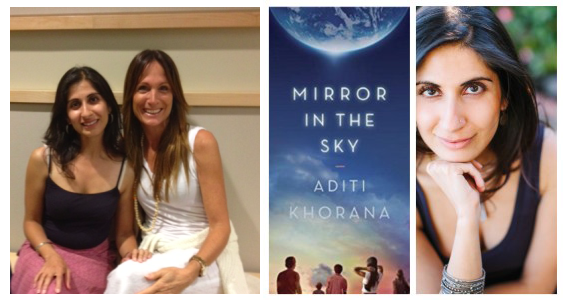 "Linda is pure magic. With her rare combination of keen editorial insight, unparalleled knowledge of the industry and relentless optimism, she's the kind of writing coach and friend a writer can only dream of. She's also a little psychic – only a few days before my debut novel MIRROR IN THE SKY was picked up by Razorbill/Penguin, she sent me a text with a picture of the perfume Terra Nova, the original title of my manuscript. 'Found this in my bureau today,' she said. 'It's gonna happen soon!' And of course it did.
"Linda believed in me when I didn't, knew just when to encourage me to push through roadblocks, and when to offer a sympathetic ear. She is endlessly empathetic, fun to work with and has the ability to see exactly what you're trying to execute in your writing – even when you don't. I feel endlessly grateful to be a beneficiary of her big thinking and incredible talents!"
—Aditi Khorana, author of the upcoming Mirror in the Sky (Razorbill/Penguin, June 2016)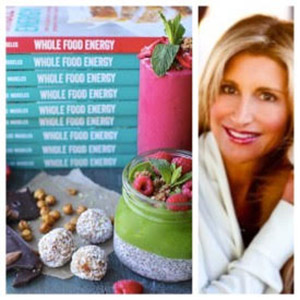 "After YEARS of talking/dreaming about writing a book, I took the leap of faith and attended Linda's retreat. I can't believe it took me so long and I can't wait to go again! Not only did Linda help me clarify my message, she also offered a fresh and clear perspective on how to share it with the world. Since then I've been published in three books, released my own book, and am now working on the next book proposal with Linda's incredible support and guidance. If you've been thinking about becoming an author, go spend a week in Carmel-by-the-Sea. It's indeed where magic happens!"
—Elise Museles, founder of Kale & Chocolate (.com) and author of Whole Food Energy: 200 All Natural Recipes to Help You Prepare, Refuel, and Recover, Barron's Educational, Jan. 2016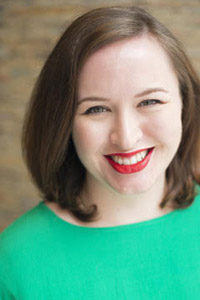 "Linda is one well-connected mofo. In our very first session at Carmel she sent my book proposal to multiple literary agents. BIG ones. Like, agents that were so big I nearly peed my pants.
She knew exactly who would be right for me. By our second day together I already had a promising lead with an agent at a big, badass agency. I ended up signing with that agent (at Writers House) and a month later we pitched my book to publishers. MULTIPLE publishers were interested–including a top publisher who said my title was "too edgy." That's a deal breaker for me.
Thankfully, an indie press–ECW [who, according to Publishers Weekly, is "one of the most diversified independent publishers in North America"]–courted me and I fell in LOVE with the editor. SOLD! Somebody pinch me! I wouldn't have found my agent without Linda. Seriously, just give her all of your money and go to Carmel. #WORTHIT"
—Sarah Vermunt, author of the upcoming book Careergasm: Find Your Way to Feel-Good Work (careergasm.com)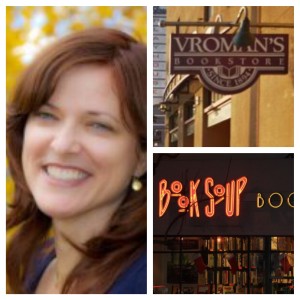 "The Carmel Retreat feels like a dream now. Except that in so many ways I now divide my life into BC, Before Carmel, and AC, After Carmel. BC I was terrified of investing money in my writing, nervous about getting the most out of the week, worried I wouldn't be able to write. All of that seems impossible and ridiculous in my AC hindsight.
Carmel was the best money I ever spent on myself. I wrote 2,800 words in four days. Figured out a title and a plan for two projects. Met the most extraordinary group of women who will be my friends for life. And maybe most importantly, I came back not only reinvigorated in my commitment to my writing, but with a new momentum throughout my life. I'm back at the gym twice a week, took up transcendental meditation (thanks to my Carmel roomie!), and generally feel more optimistic about a future that I now deeply believe includes success in my writing. You are truly magic, Linda. You have an extraordinary ability to bring the right people together at the right time, an uncanny gift for facilitation (the perfect title, the perfect edit, the perfect plan), and a very special way of bringing forward the best in those around you. The supportive, girl power, creative experience you've created is like no other and one that I will treasure always."
—Allison Hill, CEO/President of Vroman's and Book Soup Bookstores in Los Angeles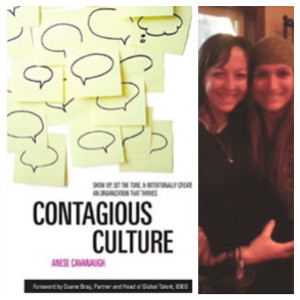 "Working with Linda over the last couple of years has been a gift to me in finding my voice, translating that to paper, navigating the publishing world, and learning so much of what I'd really had no clue about. She's been a great friend, collaborator, confident, and guide since our first conversation pre-Carmel 3 years ago. Our work together helped me get to the place as a writer where I could work with a big house and share my voice — effectively — on a much larger and broader platform. You'll want to have Linda with you as you navigate the world of words and impact. A little bit goes a long way."
—Anese Cavanaugh, author of Contagious Culture, McGraw Hill, Nov. 2015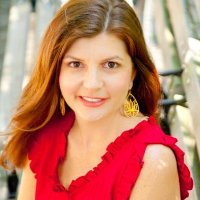 "Linda literally changed my life! Going to her Carmel Retreat was a huge stretch for me. I was super scared and yet a little voice in me was a total YES. So I said a prayer, put it on my credit card, and hoped for the best. Within days of registering for the retreat, I signed two new clients, which helped me pay off half the cost before I even got there. Thanks, Universe!
By the end of the retreat, Linda had helped me sort through whether to pitch my book direct to my dream publisher or go with an agent, which has been a lifelong dream. She hooked me up with my first choice of a NY agent before the retreat was up, and a week later I signed with that agent, who not only agreed to represent my next book, but also brought me in to ghostwrite for one of my longtime, personal (s)heroes. (I'm now working with her on her next bestseller—details coming soon!) Also after a brainstorm with a friend at the retreat, we're working on a super cool book too.
In one week I filled the next few years of my writing career with dream projects. Plus, Carmel is one of the most magical places I've ever visited; we ate delicious food; and I left with some amazing new girlfriends and a forever friend in Linda. How's that for wow?"
—Suzanne Boothby, journalist, author, ghostwriter, Asheville, N.C.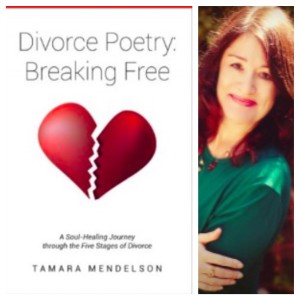 "Linda inspired me to go ahead with one of my book ideas I presented at the retreat in Carmel and wouldn't let me change the title. Every time I read a poem she got so excited, grabbed it, and said she'd felt ALL of those emotions while going through her divorce. Linda and our amazing group of women gave me the confidence to continue writing and finish the book. I'm so grateful. The retreat was a real turning point for me."
—Tamara Mendelson, author of Divorce Poetry: Breaking Free, Createspace, Sept. 2015
Thank you for being in my tribe. I so look forward to chatting with you about an upcoming retreat. Time flies so quickly (how is 2016 nearly half over?), but together we can quicken your learning curve, catapult your results, and laugh a lot. That's my favorite part. I can't wait.
Talk soon,
Linda
xx