It's that time again. Book Mama book giveaway! Time for me to thank YOU for being part of my community (because writing is so much more fun as part of a tribe!). A few years ago, you may remember, I bought 10 copies of Liz Gilbert's The Signature of All Things to give to my blog readers. I took the first 10 people who left me a comment that week (saying they wanted a copy) and when Liz was here in Los Angeles, I had her sign the books directly to each person. Then I popped them in the mail. Easy breezy. And so much fun!
So, this Friday, I'm seeing Liz in Pasadena and doing what I do with all her books—buying armloads for my blog readers and more for holiday presents. If you'd like a FREE copy of BIG MAGIC: Creative Living Beyond Fear (which is so good I seriously HATE to put it down, but had to, to write to you:)), with Liz's inscription to you (fun, right?), leave a comment here with your email and I'll contact you in the next few days to get your address. First 10 comments win! (Hey! Just in! I'm sitting here watching an avalanche of darling responses and the 10 are gone. So… I'm adding 5 more for a random drawing, so be sure and add your name to the list. Love this!)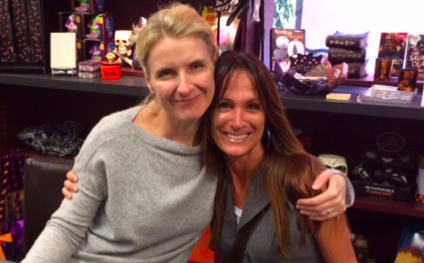 Can't wait! It's been such a magical month. Just got back from Wyoming, where my guy and I went ranch shopping (we've GOT to get our horses out of dusty L.A. and into grass part of the year!) and I love spreading the love. (Oh, and those antlers? They're cruelty free, people. The elk shed them every spring. Phew, right?!)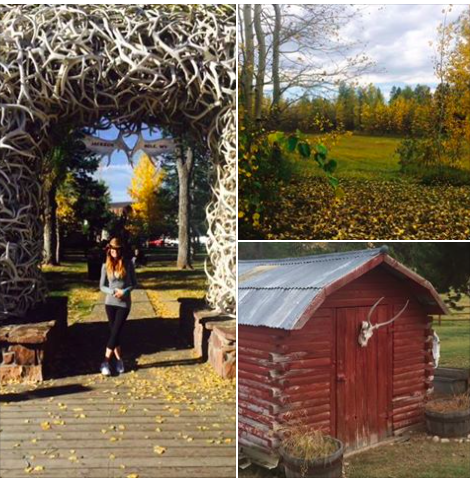 Happy reading & writing, everyone!
Love love love,
Linda
xo
P.S. – Not yet a subscriber and want to be first to hear of these giveaways in the future? Click here to be in the know: http://bit.ly/MXAYib.
P.S.S. – Random drawing for the 5 books will be on Thursday, Oct. 1 at 12 noon PST.
It's official! Below are the names of the 16 winners for signed copies of Liz Gilbert's BIG MAGIC!
For those of you who submitted your name on yesterday's blog post, thank you! What a blast it's been to see and feel your excitement.
So many of you signed up so quickly—56 people in the first few minutes—and were so darling about it all that I couldn't stop at 10 copies. I added another 5 (to be chosen by a random computer generator) to pull out five numbers over Skype via my tech fairy pictured here, the lovely Julia. Then we added a bonus person. Long story. But oh-so-much fun!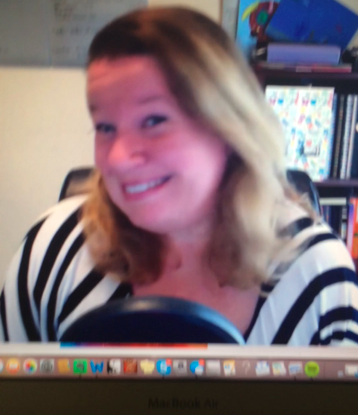 Liz and I have done this now for Eat, Pray, Love (I bought 22 copies that year and gave it out to my best friends—most of whom hadn't yet read it—imagine!), Committed, The Signature of All Things, and now Big Magic! I love me some good book lovin' traditions. And, I love supporting local, Indi bookstores like Vroman's in Pasadena. Have you been there yet? Worthy of a trip, I'm telling you.


So, thanks again for playing, my friends! You all make this mama super happy (I wish I could afford copies for every one of you… maybe for Liz's next book?!).
Cue the drumroll…
The first 10 people to post on the blog yesterday am
:
Jolie Adam
Meg Cline
Elise Lorimer
Zuzanna Juhasova
Susan Fuller
Maile Toplift
Claire Harnettman
Carolyn Messerre
Sharron from gypsy arts
Bilal Siddique
Our bonus blog gal:
Bonus: Emma Jarrett
And, our 5 fantastically randomly generated computer picks (doesn't that sound like fantasy football?:))
Christine DeHerrera
Ana Alcobia
Deb Hadley
Julie Cooper
Tracey Debrincat
Until next time, big magic hugs to you and yours,
Linda
xxxxx
P.S. God that was fun! Green room hijinks:)