Aaahhhhhh… the money thing. 
A fellow blogger emailed with an SOS. Feeling exhausted and time-pressured, she was looking for assurance that her long-term commitment to her life's work would someday—hopefully soon—amount to something lucrative. She wondered if perhaps it was too late for her to make her mark after all.
For the first time in many trust-filled years, this woman was questioning the viability of her voice and wanted a reality check. As she so eloquently stated, she believed she'd signed up for this work from the other side, and had been both the initiate and the initiator of seeing it to fruition. Much of her personal process, however, involved great swaths of unpaid time, and she was feeling as if her work had been financially sacrificial.
I, too, have looked at my path and said to the heavens, "What the heck's going on? You honor me with a project, which I can only assume is YOUR work, give me the ability to get it on the page (although it took a heck of a lot longer than I ever could have imagined), and yet I struggle financially to keep my life working, all the while having to TRUST that I'm on the right path and not totally crazy. What gives?"
Then, to make matters worse, I watched several writers with lesser ideas (or, so it seemed) waltz around with massive budgets with which to hire assistants, gardeners, maids, nannies and anything else they needed. I saw them practically leverage themselves onto bestseller lists with gargantuan book-buying budgets and an army of publicists to bring the media world to their doorsteps while they jetted off to luxurious vacations, their busy offices and prolific ghostwriters continuing the diligent work in their absence. I know, because I was one of those ghostwriters.
Did they know the struggle of being on the other side?
Did they ever have to pay their dues?
Of course they did! It may not have been apparent in the midst of my overwhelm, but they'd suffered dark nights of the soul and years of toil and uncertainty too. Truth be told, I never would have traded my path for theirs. Whatever they did to have this money at their disposal was all part of their less glamorous road. Still, I winced as they blew past my book sales, my hands practically disintegrating in dish water, my back aching from scrubbing the toilet and the kitchen floor for the 15th thousandth time, while my nine-year-old son ran through the house naked, like a miniature Tarzan yelling, "Mommy, don't be a zombie on your computer anymore… play with me!" As if on cue, my then-husband would look over and say, "Yeah, and what about my needs?
Good grief.
Those days were a reality, big time. And, so were the days when I had the luxury of waking up at 3:00 A.M. to my alarm, bleary eyed but deeply appreciative of the still, resonant peace cradling me as inspiration flooded through my brain onto the keyboard. My family wouldn't be awake for several hours and I could sit immersed in my joy, as if meeting a new lover for a breathless rendezvous. Yes, I would tire the next day, but I would experience the bliss of knowing that I took time for ME. Took the time to honor my expression and celebrate my calling.
Maybe I'd get lucky and be able to steal a nap later in the day, maybe not. I would age some from the exhaustion, but my eyes would be glowing, even dancing, to the observant onlooker. Somehow, "menial" tasks would now become bearable throughout sunlit hours, with the knowledge that my passion was being tended to and nightfall would bring us back together. Even if MY time came at the expense of deep rest…it was there…waiting for me whenever I could get back to her.
I learned to write when I could, wherever I could. I learned to take care of myself in other ways. Prayer, meditation, a healthy diet, hearty walks with my dogs and rowdy games of sock out with my son became my saviors.
If you're feeling the frustration of having infinitesimal time or support for your art, I can only say that my writing and I have become much better in every respect through the struggle. In time, everything has blossomed…. my work, my self-image, my patience, my gratitude, and, inch by inch—or dollar by dollar—my money. Even if you've done a massive amount of work on yourself and feel that you need or "deserve" a huge break at this point, there may be a lesson or gift for you in what you're going through. Who's to say? I'd bank on it.
As for my worried friend, I was able to assure her that she was driven to create her art for a reason. But that wasn't the end of my answer. The rest was: Though your work has been in service for others, there are (alas) no guarantees other than the fact that, if everything inside you tells you to do this work, you're on the right path. And, most likely, if you stick with it, you will be financially taken care of.
If this hits a nerve (or makes your eyes water), I assume, and hope, that the mere fact you're looking this deeply at your craft is an indication that most of your survival needs are presently being met. I wish you a world of ease.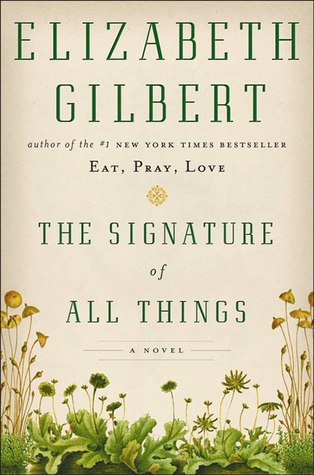 And, as a THANK YOU for being part of my book mama community, I'd love to give YOU a GIFT—a bit of ease from me to you. A FREE, signed copy of Liz Gilbert's acclaimed new novel, The Signature of All Things. Instead of driving up to Carmel on Sunday (as I always do the day before a retreat kicks off), I'm going to leave Monday at dawn instead so I can go to this signing in Pasadena on Sunday. That's where I will pick up an armload of copies of the book, and have them signed to 10 of you—the first 10 people to leave a comment here saying that you'd like the book. I'll be sure to get your address and pop it in the mail in a week or so when I get back from Carmel. I'm LOVING this masterfully written book, by the way.
Happy reading + writing!
Yours, Linda xx
P.S. Another retreat-gal is also seeing the book money:) Her book baby, ironically, was birthed the same day as SOAT, which I'm taking as a good luck sign. From the minute Lainey (Dr. Elaine Ferguson) walked into my door in Carmel, we've been sisters. CONGRATS, LAINEY! You can find her awesome book here: SUPERHEALING: ENGAGING YOUR MIND, BODY, AND SPIRIT TO CREATE OPTIMAL WELL-BEING: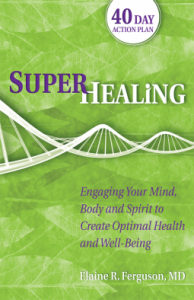 From my dearest Lainey: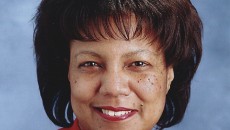 "I cannot accurately call this a writing retreat, as it was a much more sacred experience for me. I was swept away and engulfed in a deeply spiritual space of creation—like church—where the forces bathed us all with the energy and assistance needed to write from our hearts in a most profound and powerful way. I wrote more efficiently and effectively in one day than I had in several years. Linda, you are beyond a wordsmith, and surpass the syntax of magic! I am still awed, speechless and deeply grateful for one of the most remarkable adventures of my lifetime. I used to think they were about exploring external spaces and places. Now I know, the truth. The greatest journey of them all is the one that takes us deeper into heart's core, and expressing its love. This week has been one of the most loving, profound experiences of my entire life. Thank you, my dear Linda for creating this most magnificent opportunity to grow more fully into myself as a writer, a woman and a human being!"
– Elaine R. Ferguson, MD, Valparaiso, Indiana
Wow. I love my job! xo