Ever feel like this gal? I have, like a million times, only without the clean hair (smiley). But these days, those days are mostly a bad memory. Even though I thrive on creating and stretching myself—for instance, I'm working on THREE books right now while raising puppies, plural—there's a whole lot of sanity and downtime going on over at my house and in my relationships.
Because flow. And, friendships and partnerships like the one I have with my TIME DEBT co-author, Bronwyn Saglimbeni, who has taken my time bending process and added her fairy dust. I don't know how I got so lucky, but I can't wait to share what we've created.
This is us back in January, getting 'er done! This work makes us so happy!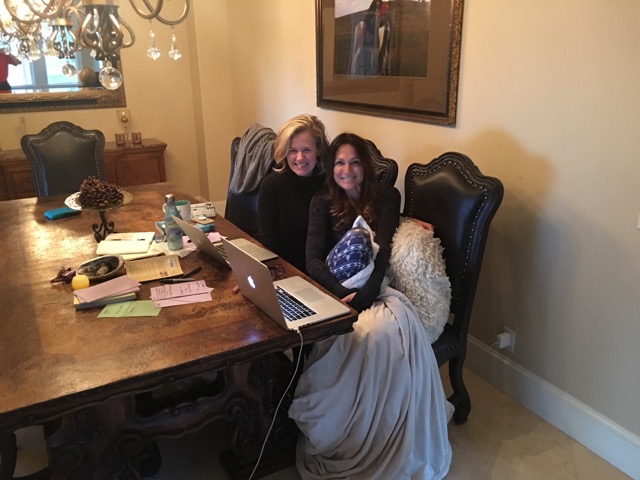 Enrollment for Time Debt: Reclaim Your Life, Live in Flow (bending time in the age of distraction) ends tonight at midnight. We're a mighty and intimate group of highly creative and intelligent folks up to big things who just need easy tools and tips and accountability for getting out of our own way. Boom. Done. Yes!
You're not going to believe how much value we've got in these eight weeks, how much freedom you will achieve, and how fast your life will transform. Oh, and how much fun you'll have seeing your results. RELIEF is on the way!
See you tomorrow for our first group call. Sign up now while you're thinking of it before the virtual doors close. Get ready to amaze yourself.
Yours,
Linda
xo