I don't know about you, but I'm a Huffington Post addict. I look at the site all day to stay abreast of the news (so I don't have to watch what my boyfriend and I call "murder/death/kill" right before I go to sleep–that's our code saying for the local nightly news). I log on to see what's happening in the world of politics, arts & entertainment, women, technology, the environment, and let's face it, gossip.
I've even written for Huffpo as a guest blogger several times.
But I didn't dare get my hopes up about being featured there for my new app, The Boyfriend Log. At least not yet. No. I didn't let myself consider it. Too big. Too exciting. Too much to do before I could even think of pitching one of my favorite all-time venues.
So, you can imagine my utter JOY when they contacted me yesterday for an interview.
Here's today's piece, written by the wildly-talented, wickedly smart Nina Bahadur. I'm so honored and excited to share this with you. Dreams really do come true. We've gotta remember that:)
If you can, please take a few minutes to leave a comment for Nina on the piece, and share it on social media. I want to show her the love for helping women–not just with this article, but on a daily basis. She's a rock star. We need more like her!
Thanks, everyone.
Heart Full.
Linda xo
P.S. Interesting side point that may or may not be related: When this interview came through, I was working on a give back/charity aspect of the app… a badge to show that we're officially giving a percentage of profits to charities benefiting women + kids. That makes me happy.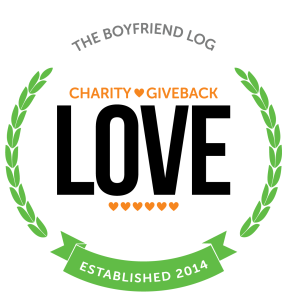 P.S.S. Late-breaking addition to the post: Just found out BFL made the apple bestseller's list today! Lucky #13:)
P.S.S. Went to #5 a few hours later:) Grateful.