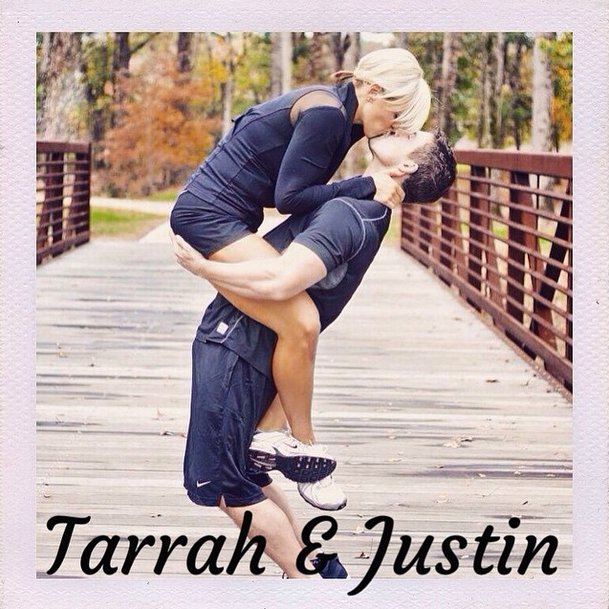 I adore Instagram, and I think it's because, as a writer, I'm a storyteller. Tales and anecdotes make up the ocean in which I happily swim, so I find Instagram's mini-views into life as it unfolds irresistible!
But what if your brand is more about your readers, customers, or clients than about your own life? You can use Instagram to tell stories in this case too! We're learning this by putting my app, The Boyfriend Log, on Instagram in a way that weaves story and connection.
For example, Wednesdays at theboyfriendlog on Instagram are all about #WhatsYourSecret, where we ask real couples from all over Instagram to share with us their secrets for lasting love. Tarrah and Justin, our first featured couple, met as personal trainers and have been exploring life together for three years. They shared this:
"Our secret to lasting love is friendship. If your partner is not your best friend, an important piece of connection is missing. One of the most meaningful aspects to friendship in adulthood, and in romantic relationships, is the ability to be utterly honest about feelings and emotions. Creating a safe space where both of you can be open, without judgement and no matter the outcome, is true friendship and true love." 
In case you're wondering, here's how we ask people for their stories: "Join the love fest! Tag anyone you think should be a featured couple, and share your own secrets in the comments. If you'd like to be featured, please post a clean, well-lit photo of you and your love – tag it #RealLove and tag us @TheBoyfriendLog in the comments!"
Fun, right? We're also doing posts like #RealLove Mondays, where we ask the question, "What does real love FEEL like?" and #PillowTalk, where we share questions, rituals, and prompts to help you dig deeper with your partner and spark meaningful conversation.
If you want to see how we're playing with story on Instagram (or get good ideas for your love life), come join us! Follow The Boyfriend Log on Instagram here.
Are there storytelling Instagram feeds you like to follow as a writer? Tell me your recommendations in the comments!
Gratefully yours,
Linda xo