An astrologer once warned me that India Oxenberg was in danger of being kidnapped. This was woo-woo California in the early '90s, but I still knew to take him seriously. 
India was a wee babe when my family and I moved into Catherine Oxenberg's Beverly Hills estate. (My then-husband fought with our landlord, and we needed a place to go.) I was already in love with little India by then but got more mama-bear protective living under the same roof (as did Cath when it came to my son, Tosh, who was just a few months older than India). 
One day I left the house to have a Vedic astrology reading with my sister's mentor, Drew Lawrence (Carol was in training). I brought all of our charts to my session, and upon looking at India's birth data, Drew gave me a chilling warning. "Tell Catherine that India's in grave danger of being kidnapped." Come again? I got full-body goosebumps and felt like I might throw up as I thought about the toddler with blonde ringlets who ran around the house in nothing but her diaper. I flooded him with questions. As I recall it, the gist was that India was an angelic soul, a bright light, who had a BIG worldwide destiny. And, she was also vulnerable. "Alert Catherine right away!" he reiterated. 
You can imagine my trepidation. How do you give such news to a parent? I gathered my courage, walked into the kitchen, and told Catherine about Drew's prediction. To my surprise, this talented actress (who I'd admired long before we met, watching her on Dynasty and playing Princess Diana) had started screenwriting. She'd been working on a script called ABDUCTED! Phew! That must have been what the astrologer saw! Cath was a bit irked by the whole thing. I was awkwardly relieved. We shook our heads and sort of laughed it off.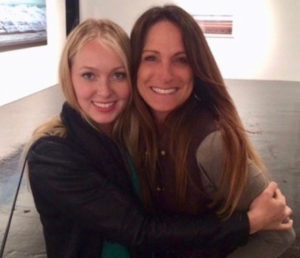 Cut to twenty-four-plus years later. India looked so happy every time we talked—glowing as she spoke of the children she was teaching at this special multi-cultural school and all the good they were doing. Her heart was as pure as it had always been, her light as bright. India invited Tosh and me to see the work this group, NXIVM (pronounced Nexium), was doing, but we never took her up on it. Boy, would we regret that later, fantasizing that perhaps we could have seen what others hadn't and rescued her before it was too late. 
The day Catherine broke the story in the New York Times of this cult and the sexual violence and brainwashing that had become India's life, I was teaching in Carmel and panic-texted Indie. She assured me that everyone had it all wrong—that it was her mother who'd been fed lies. Indie promised me she was GOOD—beyond good. I told her I wanted to hear her voice. "I'll call you in a few," she said, but she never did. India's light was being extinguished, and we were powerless. One of my retreaters that week, a Harvard professor and expert in cults (what are the odds?), was not optimistic.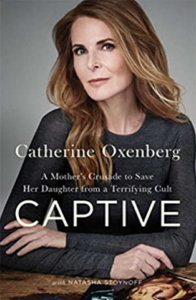 But she didn't know Catherine, or that Keith Raniere and his criminal organization had met their match in India's mother. Catherine's memoir, #CAPTIVE, tells the stunning story, as this maniacal mastermind was found guilty on charges of sex trafficking, conspiracy, racketeering, and possession of child pornography just as the paperback edition hit stores. 
I always told Catherine that she was magic, otherworldly, powerful, and courageous. I even wrote those words to describe her over twenty years ago in my first book, Lives Charmed: Intimate Conversations with Extraordinary People, where she shared the story of abuse in her childhood. But I never could have foreseen how my friend would have to depend on those traits to save India's life—and the lives of countless women by leading the charge to bring their perpetrator to justice.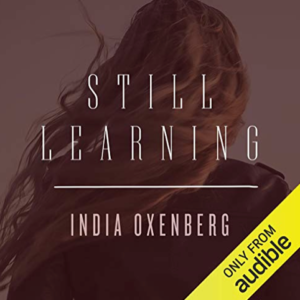 I can't wait to watch tonight, India (on @starz #SeducedSTARZ). I couldn't be happier to see the culmination of any storyline, ever, and to watch as your light, destiny, and courage uplift us all.
Linda xo
PS. As Cath, Indie, and I were texting this am (friends don't post friends w/o permish), India reminded me that you don't have to be in a cult to be coerced. Lucky for us, the red flags and warning signs she wishes she'd have known are all in her upcoming book—Yay! #StillLearning. You can pre-order now. (Using her personal story, any daughter, son, brother, sister, mother, or father who might otherwise fall victim to abuse in high control groups or individually knows what to look for.)
PSS. You can also catch the episode of the #BeautifulWritersPodcast with Cath and me last year. https://apple.co/2J1o0Rf
PSSS. I'd love to hear your thoughts and/or words of encouragement for India and her mama, which I'll pass on to them, over on today's FB thread.