There's no greater joy for me than shortcutting a writer's process. I love sharing things that took me FOREVER to learn that make getting your stories out to the world easier. I feel like this is why I was born.
In talking with my client Jessica the other day—the gal quoted below —she wanted me to tell you that the Beautiful Writers Podcast and my free Publish or Perish audio—"all of it," she said—has been "incredibly inspiring and helpful" during her writing process.
"I really can't thank you enough, Linda," she continued. "In my college Master's program, we were so focused on how to write that there wasn't much information on what to do once we were done. I felt completely lost when it came to the publishing process. Your course (Book Proposal Magic) gave me the steps to know where to go. You can't get there if you don't know what those steps are. I went from feeling really stuck and spinning my wheels, thinking, 'What do I do next?' to knowing exactly what to do. I learned even more than I thought I would. I wish I'd found this course five years ago; I'd be a lot further along!"
In the below graphic, you'll see that Jessica says she learned more about publishing from BPM than she did in graduate school. Obviously, that degree can be a life-changer for a writer. But hearing from clients like Jessica and seeing how they've taken the six modules and implemented my suggestions in their proposals is profoundly affirming for me. We give our advice from our homes, never knowing how our work's being received. Jessica reiterated what I've always believed about writing a book proposal (and hoped I'd conveyed), that it forces you to think about your book in new ways. That scripting your proposal informs the writing of your story/stories and makes your manuscript infinitely stronger.
When you've got to summarize something succinctly, which the proposal process necessitates that you do—and you know the ins and outs of the industry you're entering—you get more creative about how it all unfolds.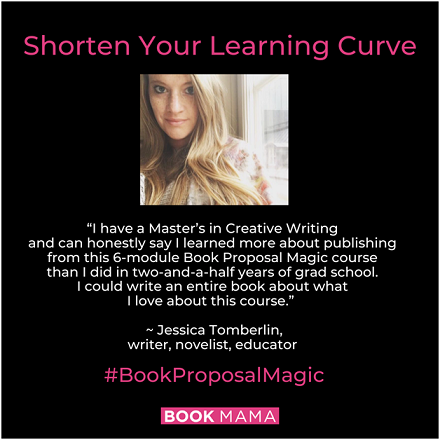 In Jessica's case, she's writing a novel and particularly followed NYT bestselling thriller novelist Tosca Lee's sample proposal and tutorial in Book Proposal Magic. I was awed by how brilliantly she made it her own, again affirming for me the value of this program.
"Book Proposal Magic = Publishing Magic," Jessica said.
Here's the part of our one-on-one session (available for all participants) where I tell Jessica that everything she sent me (query letter, book proposal, sample chapters) made me ache to keep reading.

Here's the part where I tell her I wish I had something to critique—but that it's THAT good!

Sometimes, often, clients have never let anyone see their work. So, my adoration is a giant permission slip. It helps the writer know they're on the right track, where they could make it even stronger, and perhaps that they're READY to pitch to literary agents.
It's okay to need permission. It's okay to want praise. It's more than okay to find people who will cheer you on. The blank page is blank for all of us, and the writer's room can be a lonely one.
"This process helped me so much. I can't ever thank you enough," Jessica said.
Ditto. Thank YOU, Jessica, for showing me the value of my work. Thank you for helping me believe in what I create. We all need feedback. We all need permission. And could anything be better than a win-win?
Write on!
LOVE.
Linda
Xx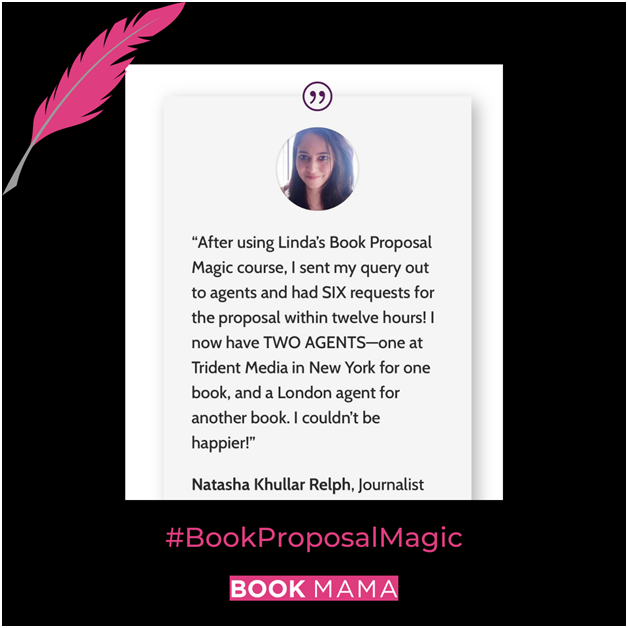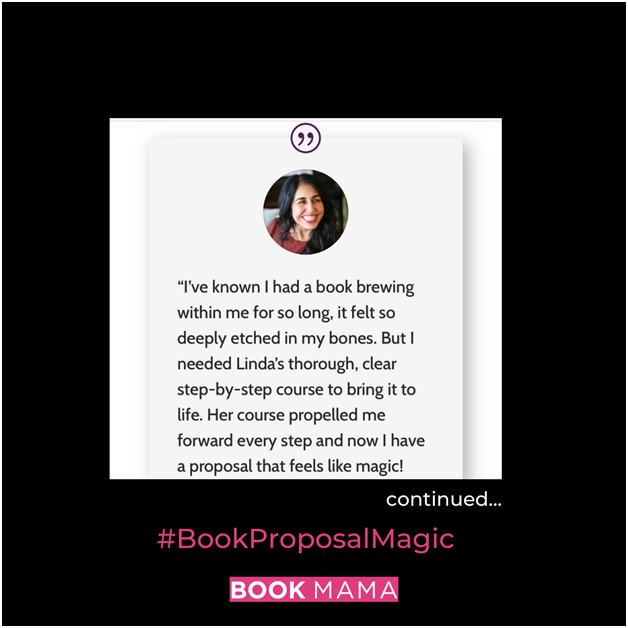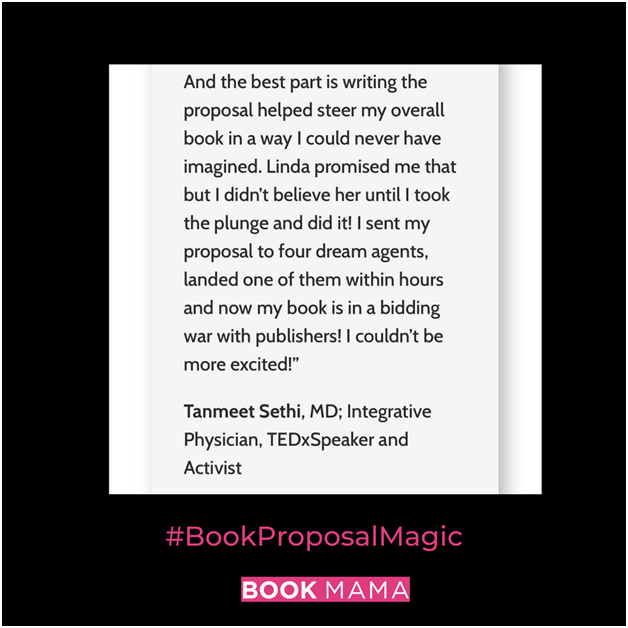 PS. Want to join 4 other magic makers and me for next week's Virtual Writing Retreat? You get a free copy of my Book Proposal Magic download (which sells for $800) for the price of the retreat—plus my very best agent hook-ups when you're ready. And you might just find your new best friends. That's what keeps happening, anyway. Check out our schedule and testimonials, etc. here: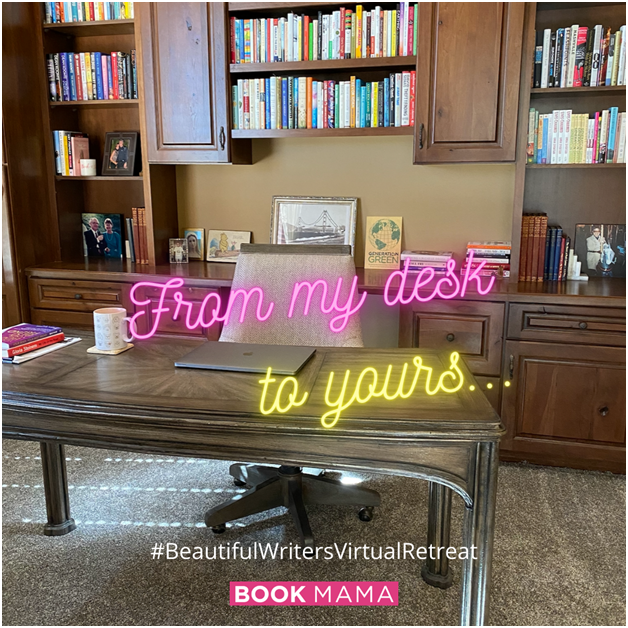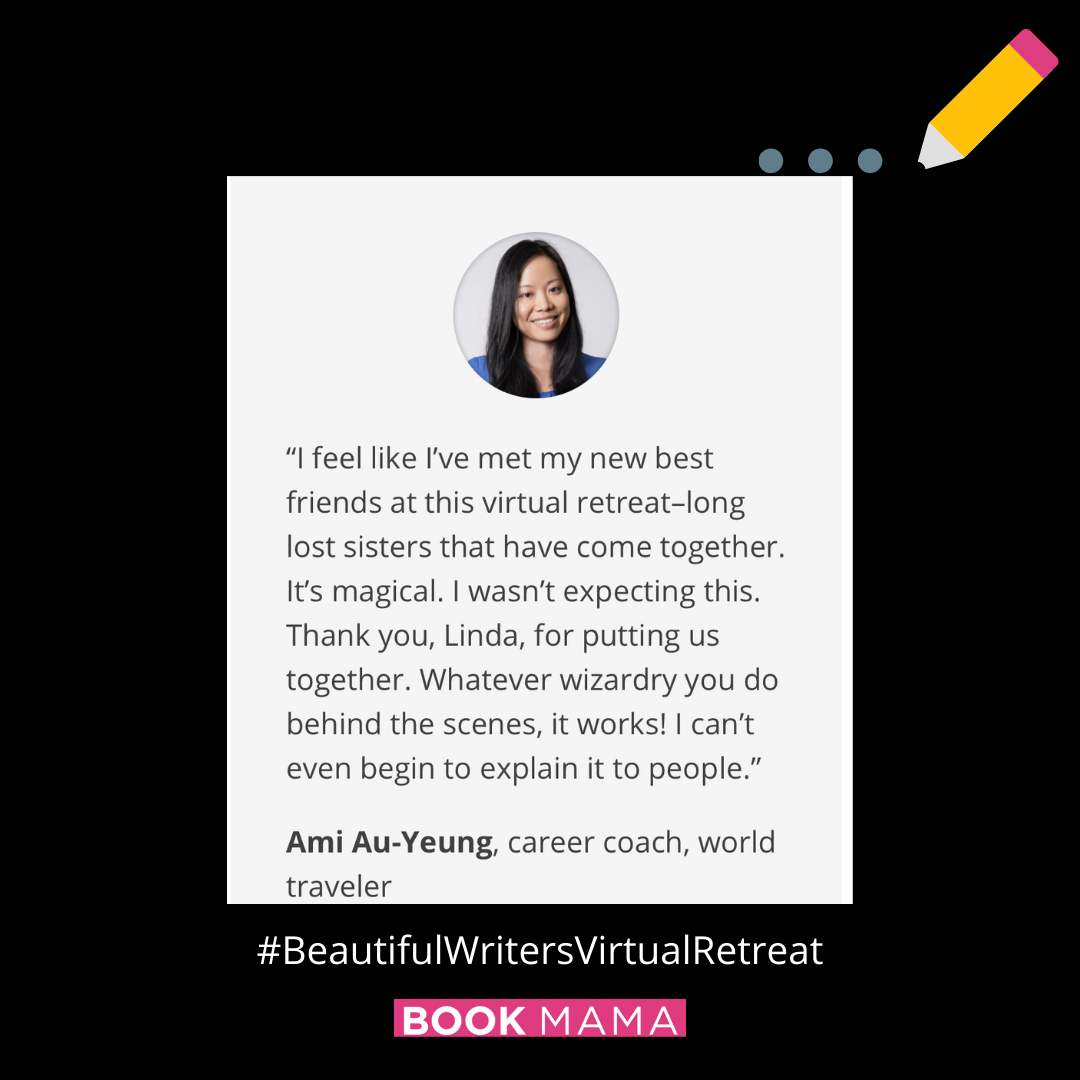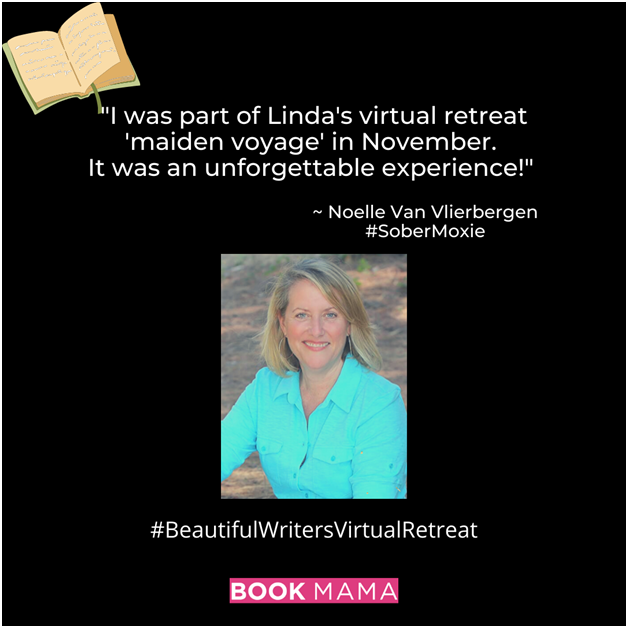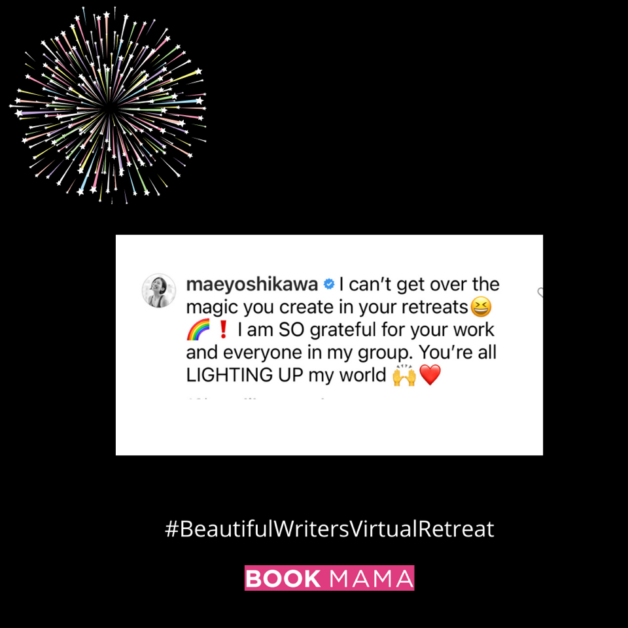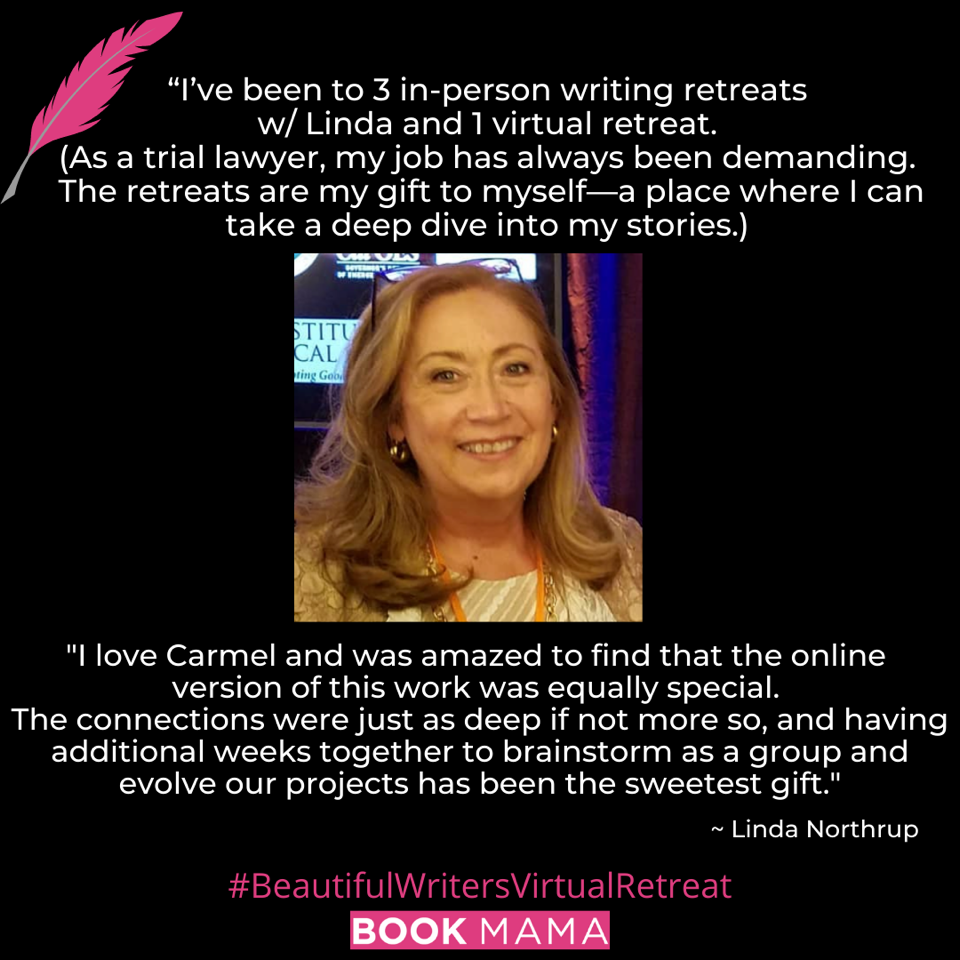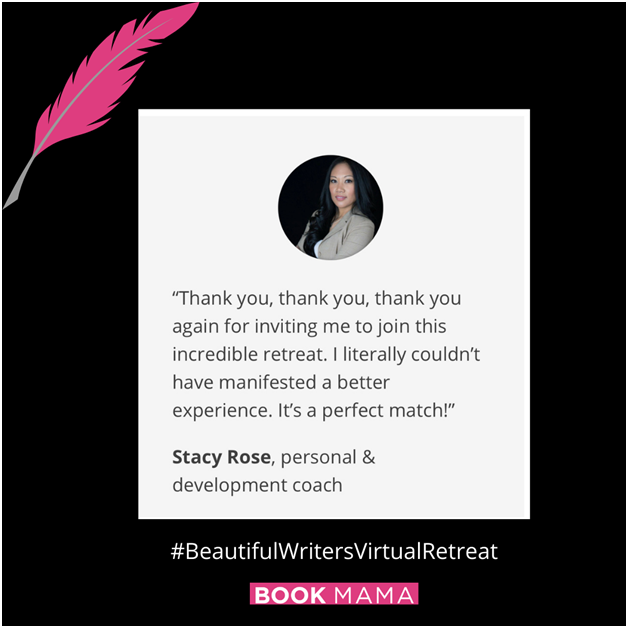 PSS. Have you heard my free Publish or Perish audio yet—the one Jessica referenced? She told me it was one of the main reasons her manuscript was so "clean." Meaning it helped her cut the fat. Ahhh. Yay!