"This is the best food I've ever eaten!" said all four of my Carmel Writing Retreat participants during our week together in Carmel-by-the-Sea last month. Food's no joke when you're bringing worlds to life. It's a comfort thing. But also a brain thing. Glucose powers those brilliant storylines you're carrying around, and diving deep can make a writer positively ravenous.
God, I'd missed Chef Pamela's organic creations somethin' fierce since I'd moved my retreats to the La Playa Hotel (who, pre-COVID, required us to use their in-house chef, who is also fabulous—just different). You can LOVE the one you're with and still miss the one you're not with. You with me?
As Chef Pamela Burns wowed us meal after meal with deliveries from her organic restaurant in Monterey (The Wild Plum, featured on Guy Fieri's Diners, Drive-Ins and Dives), I thought about how much I cherish this simple act: sharing nourishing food and conversation with fascinating people. We ate outside in the garden and then read our day's work to one another, brainstorming all manner of storylines and lifelines—the ocean, blue sky, thick grass, and fragrant flowers our backdrop. Our chairs were at a distance, but our hearts and souls, entwined.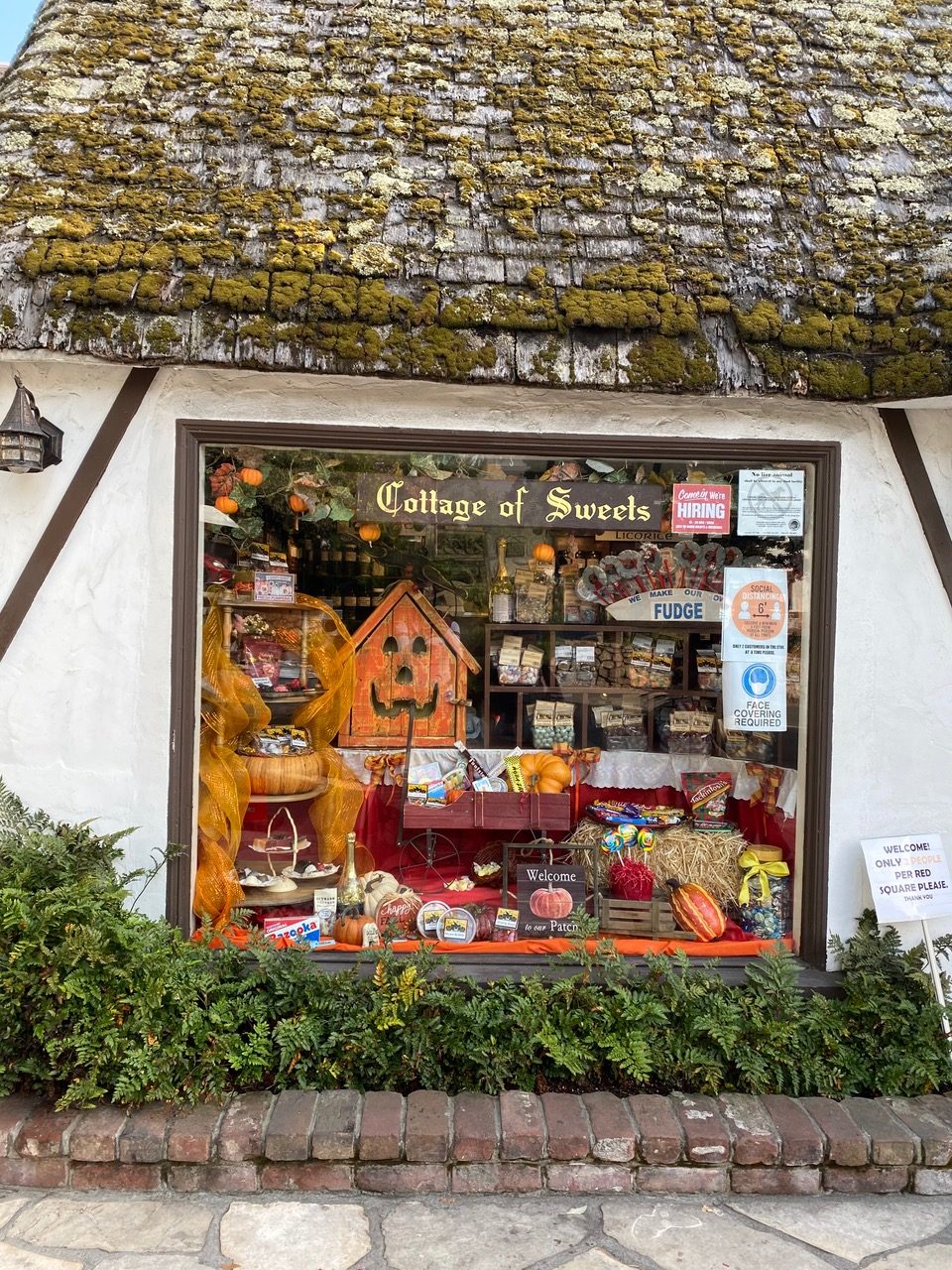 When I got home, I interviewed #1 New York Times bestselling YA novelist Sabaa Tahir (author of the An Ember in the Ashes series) for the Beautiful Writers Podcast. I wasn't surprised to learn that this juggernaut author also relies on yearly personal retreats to Carmel. The place is magical, we agreed, so it makes sense that it helps her express on the page the magic in her head.
I can't describe how otherworldly Carmel is. I've been coming here all my life, and the beauty of it always floods my senses. From the minute I arrive to my last mile on Highway 1, I exist in a kind of suspended awe, counting down the days until I can return.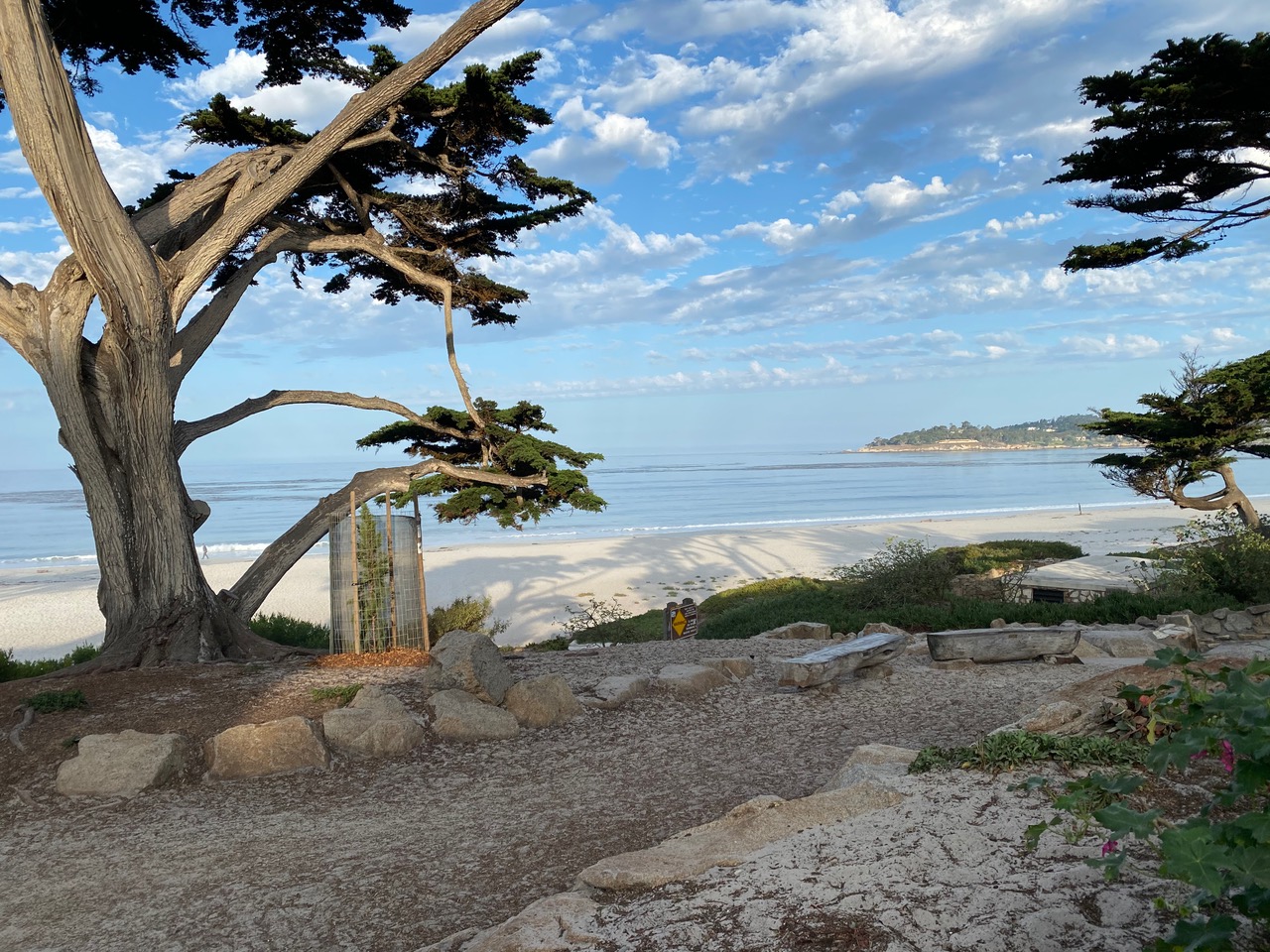 Thankfully, that's SOON. In what I'm guessing will be the last time this year, I'm going back to lead a small retreat on October 12th – 16th, while the weather's still sunny enough to eat and work outside (when we're not in our cozy individual rooms). Without rain in the forecast, Chef Pamela will once again pamper us under the sun and stars. October is a favorite month in Carmel, for good reason.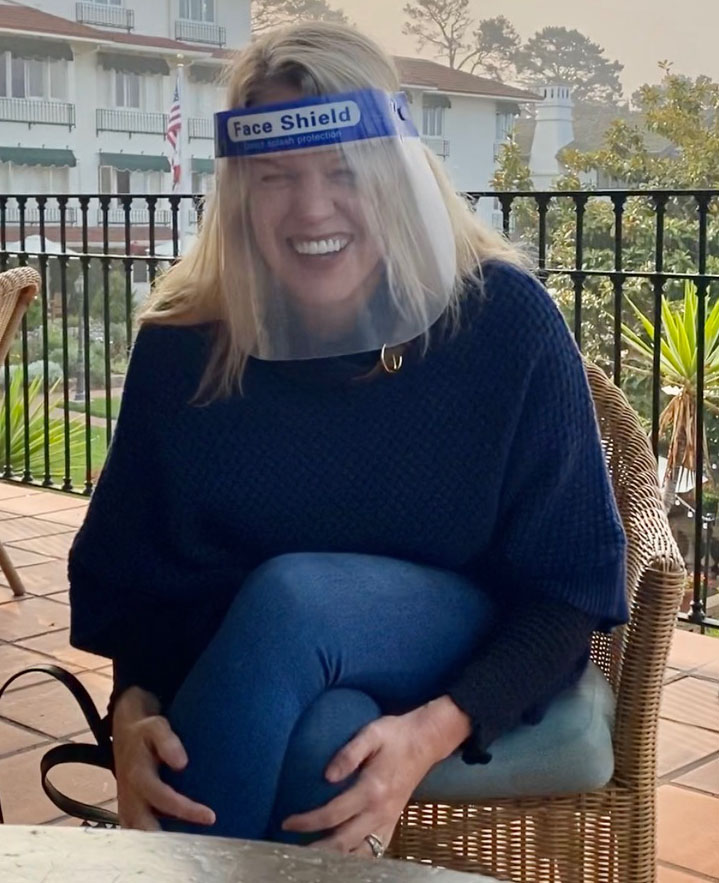 I'll bring the masks and the face shields. You bring your book(s) and your appetite. Pamela's only contracted to feed five of us, but she cooks for ten. I'm fairly sure her gluten-free, vegan pastries are calorie-free, though.
If you're aching for connection and ACTION (boy, do we get a LOT done!), fill out this quickie form and let's talk. I may have a spot for you.
Here are a few other things the September gals said about last month's retreat:
"A truly fabulous week!"
"The highest vibe path."  
"A breath of fresh air I deeply needed." 
"Filled with sisters I didn't even know I wanted." 
"A launch pad for our fledgling projects to become reality." 
"A generous, magical bubble of creativity."
By day two, they'd already whipped out their calendars and scheduled multiple Zoom calls to stay connected.
That's the power of this place. I hope to feed you there. 
Linda (aka Book Mama)
xo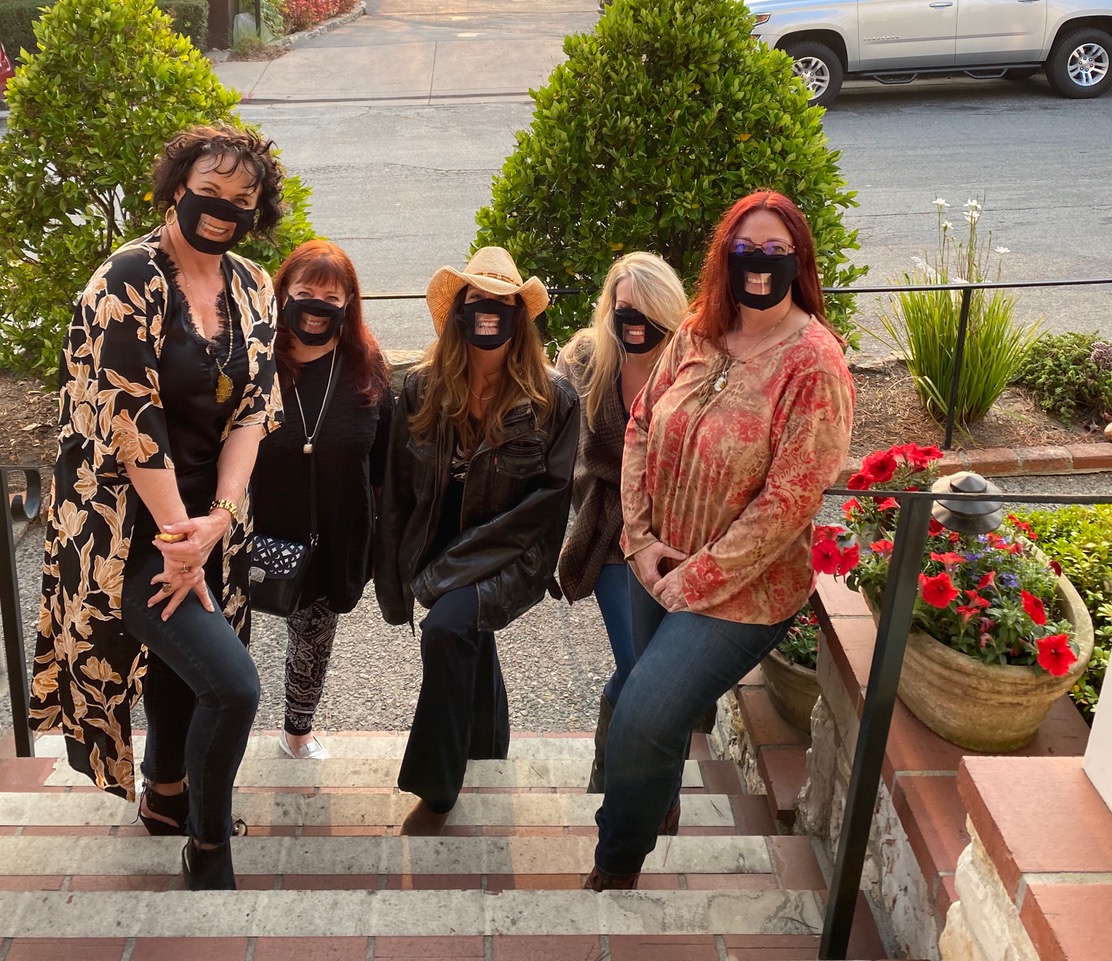 The closest we got, we held our breath for this 20-second pic:).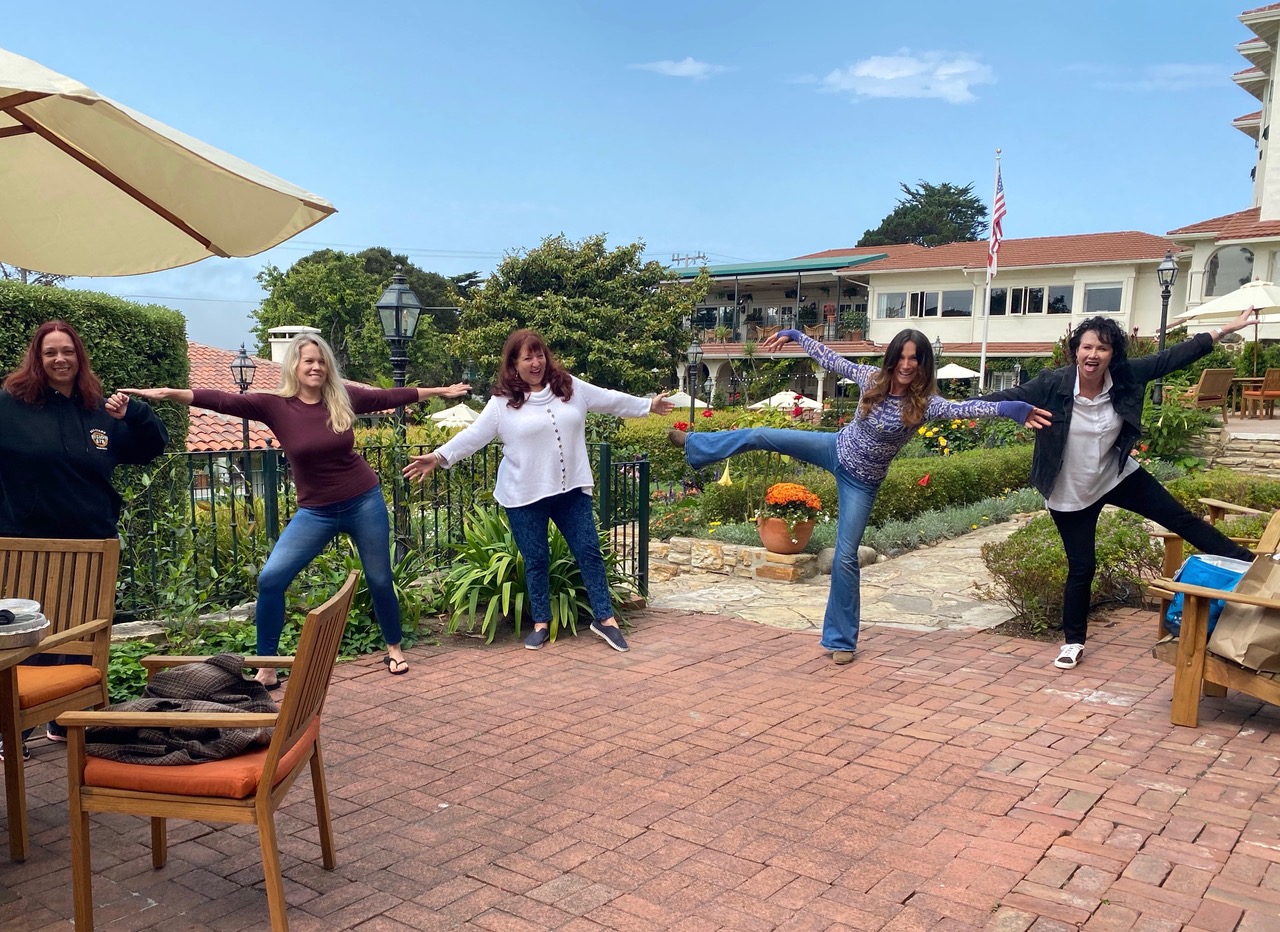 "Fun is where the ideas are. Laughter is where the ideas are. Love is where the ideas are."
~ Esther Hicks

"I still dream about my stay in Carmel. It was indeed magical. Linda could teach anywhere, and to much larger audiences, but creates a powerful, intimate experience at her retreats. (And good God, can she write!) I didn't know what to expect and did not expect it to be what it turned out to be—interesting and exciting, with talented, beautiful women. I was thrilled by how brilliant they were, and how different their projects, both meaningful and important. Linda knows what she's doing, and I was very impressed with the format—the yin and the yang, the give and the take. And, to go five days without watching TV, especially MSNBC? Heaven!
"I've never paid to go on retreat before and joked that I didn't need to come, but I really did. I needed to get out of my loft, out of my office. To be in a beautiful place, surrounded by other writers. It didn't matter to me if they were published or not. The bottom line was that we were all there trying to do the same thing, and I appreciate and thank every one of them."
Terry McMillan, #1 New York Times bestselling novelist (author of 10 books, including Waiting to Exhale and How Stella Got Her Groove Back, both of which became hit movies)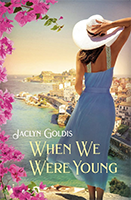 "Linda, I can't thank you enough for your spot-on edits, wise suggestions, support, cheerleading, friendship, mentorship, and the transformative cocoon of your magical Carmel writing retreats—all of it. Your love and cheerleading and guidance over the years has meant the WORLD to me! I am so grateful for your part in bringing this to fruition. Every time I see you post about Carmel, I think: One day again I will join! Hopefully sooner rather than later (although how can any group match our girls?! Even four years later, I'm still dreaming about that magical week!).
"Since signing with my agent, Rachel Ekstrom Courage at Folio—who is amazing and shares my vision for my career—I've had so many pinch-myself moments. I've dreamt of this for so long; I'm trying to soak it all in that it's happening. And I simply can't overstate your influence on my career, my debut novel, and my writing community. I've written two novels since my debut—one set in Bali, and one in Tel Aviv, and both in the same book club fiction vein—and am just really happy. ? Thank you thank you thank you, Lin. You really are my fairy bookmother! ❤ XO"
Jaclyn Goldis, novelist, When We Were Young (Grand Central Publishing/Hachette, 2021)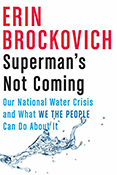 "Linda literally changed my life! Going to her Carmel Retreat was a huge stretch for me. I was super scared and yet a little voice in me was a total YES. So I said a prayer, put it on my credit card, and hoped for the best. Within days of registering for the retreat, I signed two new clients, which helped me pay off half the cost before I even got there. Thanks, Universe!
"By the end of the retreat, Linda had helped me sort through whether to pitch my book direct to my dream publisher or go with an agent, which has been a lifelong dream. She hooked me up with my first choice of a NY agent before the retreat was up, and a week later I signed with that agent, who not only agreed to represent my next book, but also brought me in to ghostwrite for one of my longtime, personal (s)heroes, Erin Brockovich. (We finished the proposal, which sold for a significant deal, and just finished the book!) Also, after a brainstorm with a friend at the retreat, we're working on a super cool book too.
"In one week I filled the next few years of my writing career with dream projects. Plus, Carmel is one of the most magical places I've ever visited; we ate delicious food, and I left with some amazing new girlfriends and a forever friend in Linda. How's that for wow?"
Suzanne Boothby, co-author of Erin Brockovich's Superman's Not Coming: Our National Water Crisis and What WE THE PEOPLE Can Do About It (Pantheon/Knopf, Aug. 2020)
"I didn't come to make new friends, yet I left with sisters. I wanted hard criticism, yet I was given constructive, loving responses. I didn't want to write the tough stuff, yet I was supported through nerves and tears. I wanted to resist, resist, resist, but the energy in the room wouldn't allow the muse check-out.
"It doesn't matter if you're a writing lion or a cub, just attend the retreat. Release your ideas from captivity. Receive the gifts that await you. You won't regret it. In fact, your life will be altered forever and for the better!"
Dina Eastwood Ruiz, journalist, Carmel magazine
PS. Depending on deadlines, I MAY start a virtual retreat Nov. 9th. When you fill out the registration form, let me know if that's something you'd like to chat about.
LS