Your book. Your love letter—to all you've been, done, and learned.
You probably had a timeline in your head about when you'd have your samples and/or book proposal ready to pitch agents—YOU WERE DOIN' IT! And then the world changed. Everything changed. Is changing.
Up is down. Day is night. You actually miss watching sports on T.V. Ha.
Nothing feels familiar. Except this: your stories are still very much alive. Perhaps more so than ever. They're stepping up, speaking up, whispering/yelling, "This is what we've been preparing for. It's our time."
But how? Wasn't writing and publishing hard enough before all this?
Yes, and no. A great book is and always will be needed, coveted, and sellable.
I've been amazed by how many of my clients and friends are still getting agents and book deals—even with COVID-19 forcing literary agencies and publishers to downsize and work from home. Even with bookstores closed and speaking events canceled.
The publishing business is adapting. Its players are more committed than ever to nurture great talent to help us navigate the uncertainty. And, writers—the ones who've figured out how to get past the paralyzing fear to create magic on the page (and somehow keep the kids occupied)—are getting deals, every day. Publisher's Marketplace announced 54 new deals, just this morning—as they do many mornings.
I've been laying LOW on the teaching front, taking this time to pitch and interview some of my idols for the podcast (Cheryl Strayed, Dr. Jane Goodall, U.S. Poet Laureate Joy Harjo, and top publisher Chris Jackson). Dream-come-true stuff for me. And, I've been writing like crazy, too. Sometimes, around the clock. But as much as I've loved the time to dream and create, and cook with my guy (who knew he was a chef—NOW you tell me?!), I MISS my tribe like crazy. Five months without going to Carmel, my home away from home every 6-8 weeks for ten years, makes me feel like I'm missing the party—at a time when we're all missing EVERY party.
I no longer want to miss the party! As grateful as I am to have a home, this homebody has had too much home-ing! I'm going to host online parties—retreats, from the ease and safety of Zoom. I can't wait. I've been doing a trial run with the May 4th retreat gals when our date was canceled, and it's been a blast. (See the virtual dates below.) But first, I'm going to do a small, in-person retreat/party in Carmel Sept. 14-18th—while the weather's still gorgeous enough to have our meals outside and the french windows of our boardroom wide open. Three fabulous women are coming and have convinced me to do this. I'm so excited. Want to come to our book party?
The gist: You'll have your own gorgeous room with an ocean view at the historic La Playa Carmel hotel (voted best hotel on the Monterey Peninsula). I'll bring my high-tech state-of-the-art, virus-killing $900 air purifier for our boardroom sessions, and we can wear comfy bandanas when we're together. Again, the windows to our boardroom will be open to the garden and ocean views, and we'll eat outside amongst the flowers. The hardest part will be not hugging (omg, I'm a hugger), but the camaraderie and ocean walks and amazing food will be more than enough to keep me sane. I need sane. If you do, too—fill out this registration form now, and we'll hop on the phone to see if it's the next right step for you. 
Here's my retreat website, for all the latest pics, videos, details, and agent-hook-up and book-deal testimonials.
If this speaks to you, let's talk as soon as possible. I've been turning away writers for five months, so the last two spots will likely fill fast. If anything changes with the La Playa Hotel in Carmel, I'll turn the September 14th retreat date into a virtual event (and either refund a portion of your tuition or put it towards a future live event, whichever you prefer).
About Our Virtual Retreats! October 12th & November 9th.
If you live too far away or you'd like to party from home, here's the good-news gist: You get $2,000 off the tuition (because I have fewer expenses). You'll be with the same number of participants (because five is a perfect number for feedback & camaraderie). You get the same amount of time in powerful group brainstorming sessions—weekly, instead of daily (so you have time to think and write in your own perhaps busy environment). You receive the same devotional one-on-one private sessions with me via Zoom instead of in my hotel room. When you're ready, you'll receive the same lit agent introductions. You'll also receive my Book Proposal Magic course the day you sign up (currently selling for $500). Fun, right?!
And to entice you even more, the first five virtual retreat buyers will get an Early Bird discount of an additional $500 off the price at $9500.
If a Live or Virtual Retreat speaks to you, fill out the registration form, and we'll hop on the phone where I can answer any questions you may have.
More soon.
Stay safe and write on!
Linda
xo
PS. It's possible I'll do one more live retreat before the end of the year. Fall in Carmel is some of the most beautiful weather. Come back for updates, or subscribe to my newsletter and I'll keep you posted. 
"I didn't come to make new friends, yet I left with sisters. I wanted hard criticism, yet I was given constructive, loving responses. I didn't want to write the tough stuff, yet I was supported through nerves and tears. I wanted to resist, resist, resist, but the energy in the room wouldn't allow the muse check-out.
"It doesn't matter if you're a writing lion or a cub, just attend the retreat. Release your ideas from captivity. Receive the gifts that await you. You won't regret it. In fact, your life will be altered forever and for the better!"
Dina Eastwood Ruiz, journalist, Carmel magazine
"Linda is the literary Fairy God Sister sprinkling pixie dust over your book proposal. Having gone to her Carmel Writing Retreat and then taken her Book Proposal Magic course online, I can say firsthand that every time we interact, I leave feeling so much clearer and more able and motivated to create my own magic."
Penelope Patricia Jagessar Chaffer, Sundance Artist in Residence in partnership with Johns Hopkins University and MIT Research Fellow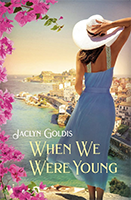 "Linda, I can't thank you enough for your spot-on edits, wise suggestions, support, cheerleading, friendship, mentorship, and the transformative cocoon of your magical Carmel writing retreats—all of it. Your love and cheerleading and guidance over the years has meant the WORLD to me! I am so grateful for your part in bringing this to fruition. Every time I see you post about Carmel, I think: One day again I will join! Hopefully sooner rather than later (although how can any group match our girls?! Even four years later, I'm still dreaming about that magical week!).
"Since signing with my agent, Rachel Ekstrom Courage at Folio—who is amazing and shares my vision for my career—I've had so many pinch-myself moments. I've dreamt of this for so long; I'm trying to soak it all in that it's happening. And I simply can't overstate your influence on my career, my debut novel, and my writing community. I've written two novels since my debut—one set in Bali, and one in Tel Aviv, and both in the same book club fiction vein—and am just really happy. ? Endless hugs and thanks! XO"
Jaclyn Goldis, novelist, When We Were Young (Grand Central Publishing/Hachette, 2021)