I post pretty pics on Instagram, but this mama doesn't need luxury to be happy. Don't believe me? I've lived in a one-room guesthouse with pee-stained cement floors (from the landlord's dogs). I raised my son in an off-the-grid solar cabin, lugged water inside from jugs, collected kindling from poachers for heat, and bared my bits in a freezing plywood outhouse. That was before renting a shabby shack in LA for the benefit of harboring dogs over the legal limit (no owner would turn us in amidst all his code violations!). I'll sleep on straw in a horse trailer these days if someone in the herd needs me.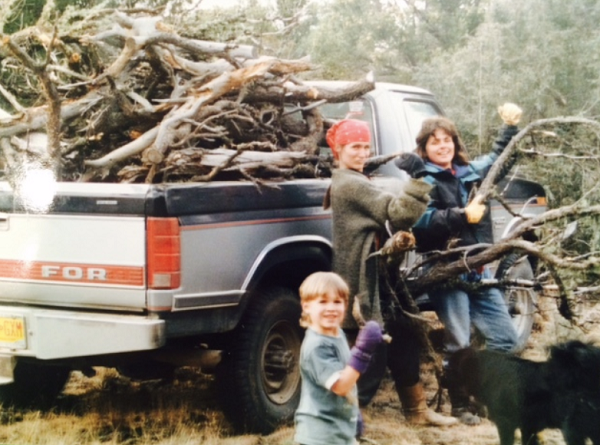 I love roughing it. But not in Carmel. When I'm in my favorite place on earth, it's all luxury, baby. I blame La Playa Hotel for my transformation from low-maintenance to high.
You can't imagine the thrill I get every time I'm there and see one of my retreaters take in the scenes before her of and from this stunning place. The sweeping ocean views outside her room are just the start of obscene beauty. Flowers upon flowers surround the thick green grass of this Mediterranean marvel, La Playa, designed in 1905 by an artist for his wife. From our sumptuous breakfast buffets to our brainstorming sessions in our cozy boardroom overlooking the gardens and the Pacific, you won't need to veer off to the waiting Patisseries, shops, and scenic shorelines dotted with fairytale cottages, the iconic Pebble Beach golf course in the background. But of course, you will.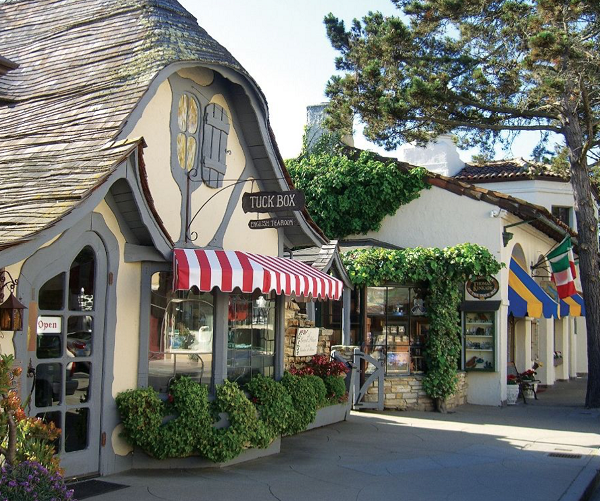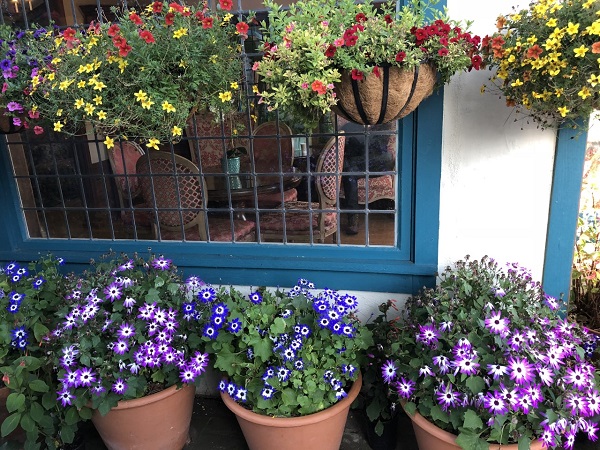 Carmel and its fantasy-like perfection fill the creative well like no other place. If I could guess anything about you, you don't put yourself in luxury like this often or ever. You're busy taking take of your people, holding down all things heart and home. That's why I bring you here. The vibe of luxury instantly alters everything: your JOY, belief, confidence, output, permission, connection to the muse and other writers, and on and on. I aim to make it one of the best weeks of your life. Retreaters often talk about their lives "before" and "after."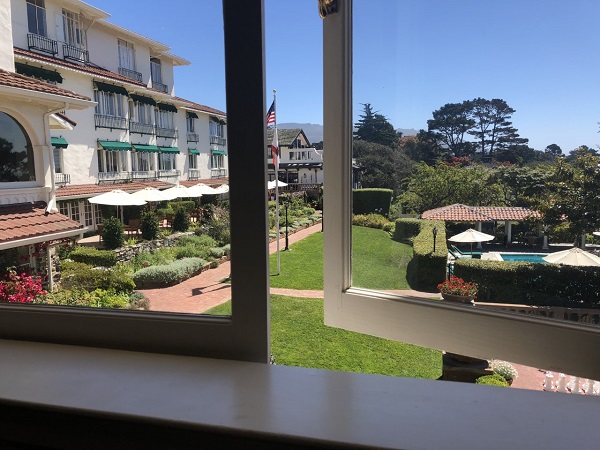 I started hosting Book Mama retreats in 2009 in a mystical tree house and was forever hooked. Finding the La Playa amplified my obsession. I can't imagine a better place for us, except for one teensy problem. The rest of the world feels the same way about this hotel. Even during COVID, the rooms were fully booked.
Americans have long had a love affair with Carmel-by-the-Sea, but it ramped up when the world shut down. When travelers could no longer get to Europe, they beelined to my retreat space. (You'd never know it by the peaceful spaciousness, but we meet during the week and avoid weekends for a reason.) With the hotel's massive popularity, the rates have risen accordingly. Supply and demand. Ugh. Plus, the hotel's undergoing an expensive remodel, so my costs to bring my groups there have tripled from my first contracts. I now pay more to lead the retreats than I take home. But I'm not going anywhere. The results have proven more than worth it again and again. I just celebrated a client's gorgeous book cover reveal on Instagram this morning!
So, starting this fall, I'm raising the tuition by $2,000. If we've been on your bucket list and you want to get in on the old rate, I still have one spot left for the April 10th retreat and a few for the week of May 15th. The October 2nd and December rates will reflect the new amount. (December only has one spot left, so let me know right away if you see yourself with us.)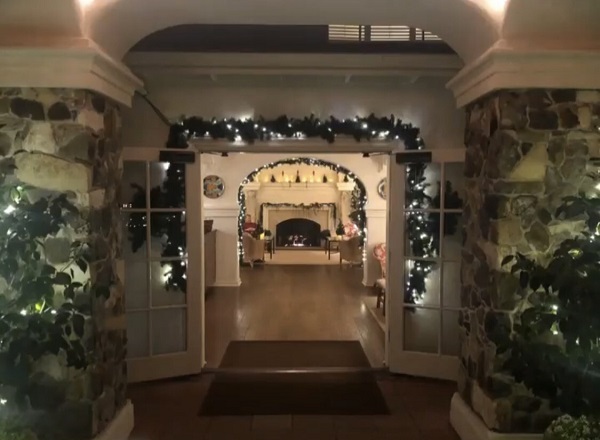 Fill out this short registration form if you want to chat about your book to see if it's right for you.
But what if you can't wait for an in-person retreat? Want to find your group of magic makers yesterday already? My next Virtual retreat starts in four days, Wednesday, March 8th. The women are incredible (one is a returning retreater I adore), the price is more affordable, and we meet for nearly a month, which has all kinds of benefits. And, despite the above love about Carmel, the vibe is surprisingly remarkably similar from ZoomCity (see Linda Northrup's testimonial below). Read about the virtual experience here, and let me know if you wanna hop on Zoom to discuss the possibilities. xo

Write on.
Yours,
Linda xo